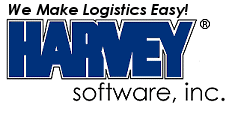 CPSTM Shipping Software Enhances Shipping Options for Mail Order Manager (M.O.M.) Users
For Immediate Release (05/12/03)
CONTACT:
Steve Stevenson
Harvey Software, Inc.
7050 Winkler Rd., #104
Fort Myers, FL 33919
Phone: 800-231-0296
Web Site: http://www.harveysoft.com

FORT MYERS, FL - Harvey Software, Inc. announced today the introduction of an enhancement to the link between its Computerized Parcel System shipping software - CPS - and Dydacomp's Mail Order Manager (M.O.M.). Using Dydacomp's Universal Shipping Interface (USI) for Harvey Software, the CPS to M.O.M. Interface provides seamless integration between M.O.M. and CPS by using shipping data from M.O.M. in real time. This allows the shipper their choice of FedEx® Express, FedEx Ground, UPS® or United States Postal Service® shipping services. This latest enhancement adds the ability to batch process packages that are marked as packed and ready to ship in M.O.M. For existing users of the CPS to M.O.M. Interface, all previous features, such as shipping on a package-by-package basis and sending carrier tracking and shipping cost information back to M.O.M., are maintained.

This combination of the USI for M.O.M. and the CPS to M.O.M. Interface greatly streamlines the shipping process. As orders placed in M.O.M. are marked packed and ready to ship, the USI immediately supplies shipping data for the CPS shipping system. This real-time link speeds shipping, eliminates shipping mistakes and reduces the time between taking an order and shipping it. All data fields linked between CPS and M.O.M. are pre-configured, so set up and installation is quick and easy. CPS is the only shipping system available with a direct, two-way link with the Mail Order Manager.

"The results of this close collaboration between Harvey Software and Dydacomp continue to pay big dividends to shippers," said Steve Stevenson, Harvey Software's Director of Sales. "Each type of shipper, those who do batch processing as well as package-by-package shippers, now have shipping capabilities with their M.O.M. system that was previously unavailable at any price," Steve explained. "Plus, the shipping department never needs to worry about if it has the latest address information. Customer service operations tell us it makes all the difference to have immediate shipping information available to customer service reps right when a package is shipped," Steve continued. The CPS to M.O.M. Interface is currently available for any CPS Platinum Package.

Founded in 1983, Harvey Software's mission is providing innovative solutions and outstanding customer service. Harvey Software is a FedEx Compatible Solution Provider and its best known product, CPS, is fully UPS Ready®, MAC and Delivery Confirmation approved by the U.S. Postal Service and FedEx Express and FedEx Ground Compatible. All Harvey products may be used with Windows 2000 and XP operating systems.

For additional information, contact Steve Stevenson, Harvey Software, Inc., 7050 Winkler Rd., #104, Fort Myers, FL 33919, 1-800-231-0296, http://www.harveysoft.com.

Disclaimer

Brands and products referenced herein are the trademarks or registered trademarks of their respective holders.
# # #

Copyright © 2003 Harvey Software, Inc. All rights reserved.