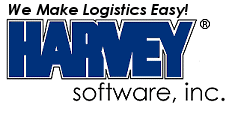 Harvey Software Announces New CPSTM Training is Now Available Right From Your Computer
For Immediate Release (09/23/04)
CONTACT:
Steve Stevenson
Harvey Software, Inc.
7050 Winkler Rd., #103
Fort Myers, FL 33919
Phone: 800-231-0296
Web Site: http://www.harveysoft.com
FORT MYERS, FL - Starting October 1, 2004. Harvey Software will be offering all new on-line training classes for Computerized Parcel System (CPS) shipping software. This service will be available any to CPS customer whether it's for a brand new system, adding CPS to an enterprise system or expanding a current system to meet new demands. These new classes are intended to get shippers off to a fast start and get the most out of Harvey Software's CPS!

All that is needed is a broadband Internet connection, web browser and telephone. The CPS training session is done over the internet on the student's computer, using secure webcast technology. This private training is both instructional and "hands-on" as the student works interactively with a Harvey Software training specialist to learn about CPS.

The cost of this training is very affordable. One or several can attend the training session, all at the same price.
Founded in 1983, Harvey Software, Inc., is a leading provider of innovative parcel shipping and eCommerce software. Harvey Software's CPS is UPS ReadyTM, supports FedEx Express® and FedEx Ground®, is USPS® certified and supports SpeeDee® Delivery services. All Harvey products may be used in standalone or multi-user configurations under Windows 2000 and XP operating systems.

For additional information, contact Steve Stevenson, Harvey Software, Inc., 7050 Winkler Rd., #104, Fort Myers, FL 33919, 1-800-231-0296, http://www.harveysoft.com.
# # #

Copyright © 2004 Harvey Software, Inc. All rights reserved.