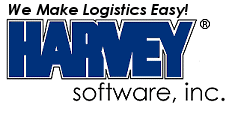 2005 CPSTM Shipping Software Version Boasts Fastest Processing Ever, Expanded Carrier Services Support
For Immediate Release (12/17/04)
CONTACT:
Steve Stevenson
Harvey Software, Inc.
7050 Winkler Rd., #104
Fort Myers, FL 33919
Phone: 800-231-0296
Web Site: http://www.harveysoft.com
FORT MYERS, FL -- Harvey Software announced today it will release a new version of its best selling product, the Computerized Parcel System (CPS), in January 2005. This new version of CPS incorporates updates announced by the carriers for 2005. Significant upgrades included are the new UPS® shipper release and return services, plus a first time ability to handle the UPS fuel surcharge. In addition, with this release, CPS is one of the few 3rd party shipping system to optionally use the FedEx® Direct Method for FedEx package processing. The CPS for 2005 update culminates a year of development and extensive beta testing.
UPS shippers will be able to use the UPS shipper release service. This service allows the shipper to determine that packages can be delivered on the first attempt without a signature. It is particularly useful for those sending time-sensitive documents, companies shipping to residential and rural addresses, and for the delivery of perishable items.
Expanded access to UPS return services include Shipper Printed Return Options that allow the shipper to print a general return label, or to print a return label at the same time the package is shipped. Other UPS return services available in CPS include UPS Returns Plus and Electronic Return Label. Also, CPS will also send a request for UPS to print and mail a return label directly to the returning party, if desired.
With its multiple carrier capabilities, CPS using the FedEx Direct Method significantly simplifies the installation and setup of the shipping system. The new system is fast, rivaling every other method of FedEx shipping. CPS is now the only shipping system that allows credit card payment through the shipping system for FedEx shipping charges.

"The 2005 update marks the 19th consecutive year that Harvey has delivered on-time updates for the carriers it supports," explained Bob Sansone, Harvey's Sales Manager. "Our one price support agreement combines our carrier rate and service updates, program upgrades and technical support into one affordable package," Bob continued. "We are very excited about the CPS enhancements with this update. CPS supports the fastest ways to ship packages with carriers it supports. It even allows credit card payments for FedEx shippers. UPS shippers have much more control over package delivery and return service options. Added to that, this new system can be used with any operating system, Windows 98SE and newer, with just a full time, high speed Internet connection."

Founded in 1983, Harvey Software, Inc., is a leading provider of innovative parcel shipping and eCommerce software solutions. Harvey Software's CPS is a FedEx® Compatible Solution, UPS ReadyTM, USPS certified and supports SpeeDee services. All Harvey products may be used in standalone or multi-user configurations under Windows 2000 and XP operating systems.

For additional information, contact Steve Stevenson, Harvey Software, Inc., 7050 Winkler Rd., #104, Fort Myers, FL 33919, 1-800-231-0296, http://www.harveysoft.com.

Disclaimer
Brands and products referenced herein are the trademarks or registered trademarks of their respective holders.
# # #

Copyright © 2004 Harvey Software, Inc. All rights reserved.