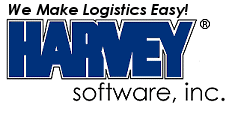 International Shipment Processing Time Greatly Reduced by New CPS International Automator
FOR IMMEDIATE RELEASE (10/28/05)

PRESS RELEASE

CONTACT:
Steve Stevenson
Harvey Software, Inc.
800-231-0296
http://www.harveysoft.com

FORT MYERS, FL – Today, Harvey Software, Inc. introduced the ability to achieve real "hands-off" international package processing with the International Automator™ enhancement to its Computerized Parcel System (CPS™) shipping software. The standard CPS Automator revolutionized package shipping when it became the first "off-the-shelf" shipping system to provide hands-off shipping. When the shipper's sales or order entry system sends the Automator a simple file with package data, the Automator automatically processes that data and completes the shipping process. This includes printing shipping labels, producing package tracking numbers and calculating shipping rates, all with no user intervention. The International Automator takes this "hands-off" processing a giant step further by including both international document processing and multiple package shipment capabilities.

Normal international shipping is a multiple-step process. The boxes for multiple package orders must be kept together, they must be labeled in a certain order, and international customs' documents must be correctly prepared and attached. Not only is this labor intensive, but the multiple steps create multiple chances for mistakes. Mistakes in customs' documents can slow customs' clearance and package delivery or even cause the package to be returned to the shipper. Until now, expensive custom programming has been the only answer for automated international package processing. The CPS International Automator changes this.

"The requirements for international shipping means it's more time consuming," said Steve Stevenson, Harvey Software's Director of Sales. "The more automated you can make international package processing, the less time it takes to get the order out the door, and the fewer the chances of mistakes in shipping and the customs' docs," Steve explained. "Many companies we talk with see expanding their international sales as a critical step in their growth, but complying with international shipping regulations is a stumbling block," Steve said. "By reducing the effort and complexity, CPS lowers a barrier. A smooth, automated process for international shipping is good news for these shippers," Steve concluded. The International Automator can be used with every international carrier and service supported in CPS.

Founded in 1983, Harvey Software, Inc., is a leading provider of effective, reliable shipping software to solve the parcel shipping problems of today's small businesses. Harvey Software's CPS is a FedEx® Compatible Solution, UPS ReadyTM, USPS® certified and supports SpeeDee® services. All Harvey products may be used in standalone or multi-user configurations under Windows 2000 and XP operating systems. CPS users ship over 150 million packages per year.

For additional information, contact Steve Stevenson, Harvey Software, Inc., 7050 Winkler Road #104, Fort Myers, FL 33919, 1-800-231-0296, http://www.harveysoft.com.
Disclaimer
Brands and products referenced herein are the trademarks or registered trademarks of their respective holders.
# # #

Copyright © 2005 Harvey Software, Inc. All rights reserved.