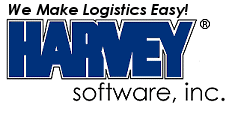 2006 CPSTM Shipping Software Update Greatly Enhances Carrier Shipping Options; Boosts Package Processing Speed
FOR IMMEDIATE RELEASE (03/01/06)

PRESS RELEASE

CONTACT:
Steve Stevenson
Harvey Software, Inc.
800-231-0296
http://www.harveysoft.com

FORT MYERS, FL – Harvey Software has released the 2006 version of its best selling product, the Computerized Parcel System (CPS). This newest version of CPS incorporates updates announced by the carriers for 2006, including new rates, services and surcharges. Shippers can now set CPS to show shipping costs that include the fuel surcharges, especially important as fuel surcharges can account for as much as 12.5% of shipping costs. The CPS 2006 update culminates a year of development and extensive beta testing. New UPS® and FedEx® rates go into effect on January 2, 2006, and new United States Postal Service® rates are effective on January 8, 2006. Existing CPS users received their updates in December..

CPS builds on its rich existing feature set with increased shipping choices in this update. CPS users will enjoy new carrier specific shipping features as well as enhancements for all CPS shipping. With this update, UPS shippers in Alaska and Hawaii can choose CPS as their shipping system. CPS also provides UPS shippers with much easier tracking of multiple package shipments. FedEx shippers can take advantage of quicker package processing and being able to specify the type of delivery signature option preferred. CPS adds the Bound Printed Matter service, support for the $0.03 postal barcode discount and support for multiple USPS manifest accounts for qualifying USPS domestic shippers. Also added is a long list of new international USPS services that include: Global Express Guaranteed Doc, Global Express Guaranteed Non-Doc, Global Priority Mail Variable Weight, Global Airmail Letter Post, Global Airmail M-Bags, Global Economy Letter Post, Global Economy Books & Sheet Music, Global Economy M-Bags Regular, Global Economy M-Bags Books & Sheet Music. Plus, CPS allows USPS international manifesting and supports the NCI 7620 postal electronic shipping scale.

Also new, all CPS users can now: track packages according to a date range for package records in the CPS shipping history file; use the complete line of Zebra's ZPL2 and EPL2 thermal label printers; enjoy the security of the built-in CPS browser that allows on-line access to the CPS support site without needing the Internet Explorer or any other external browser; and the hands-off processing of the CPS Automator now handles international shipping, including hands-off processing of the commercial invoice data. Every CPS program supports all of these UPS, FedEx and USPS shipping services as a standard feature.

"The 2006 update is the 22nd consecutive year that CPS users have received on-time updates for their CPS shipping software," explained Bob Sansone, Harvey's Sales Manager. "Our goal is to not just update CPS for carrier requirements every year, but help our users by adding new package processing benefits," Bob continued. "We are very excited about the CPS enhancements with this update. Collectively, CPS users shipped over 150 million packages last year, and this number is growing as more companies use CPS. Obviously, we want to give our users the best – the fastest and most reliable product possible." Bob stated.

Founded in 1983, Harvey Software, Inc. is a leading provider of effective, reliable shipping software to solve the parcel shipping problems of today's small businesses. Harvey Software's CPS is a FedEx® Compatible Solution, UPS ReadyTM, USPS® certified and supports SpeeDee® services. All Harvey products may be used in standalone or multi-user configurations under Windows 2000 and XP operating systems. CPS users ship over 150 million packages per year.

For additional information, contact Steve Stevenson, Harvey Software, Inc., 7050 Winkler Road #104, Fort Myers, FL 33919, 800-231-0296, http://www.harveysoft.com.
Disclaimer
Brands and products referenced herein are the trademarks or registered trademarks of their respective holders.
# # #

Copyright © 2006 Harvey Software, Inc. All rights reserved.