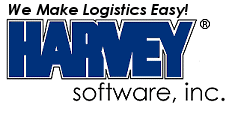 LeCroy Corp. Agrees to Deploy Harvey Software's New Asia-Origin Shipping System for Shipping UPS World EaseSM International Shipments from Malaysia
FOR IMMEDIATE RELEASE (03/02/06)

PRESS RELEASE

CONTACT:
Steve Stevenson
Harvey Software, Inc.
800-231-0296
http://www.harveysoft.com

FORT MYERS, FL - Harvey Software announces it has reached an agreement with LeCroy Corporation in which LeCroy plans to deploy Harvey Software's new CPSTM shipping system for Asia-origin shippers at LeCroy's newest facility in Malaysia, where some of LeCroy's lower-priced products are now manufactured. The CPS shipping system will be Harvey Software's first product for the Asian market and will specialize in international shipment services, allowing LeCroy to more efficiently and effectively ship products to customers.

CPS will completely automate all of the major shipping steps, print carrier-approved international labels, print international consolidated shipment documentation, and upload daily shipping data to the carrier to speed customs clearance and assure accurate billing. An extensive set of data connectivity tools rounds out this new offering.

LeCroy plans to take advantage of the data connectivity tools provided in CPS for their new facility in Malaysia which began operations in January. LeCroy will continue to use CPS for its shipping at its US facilities in New York and Wisconsin. Being able to electronically transfer shipping data to and from the shipping PC saves hours of work and greatly increases the speed and accuracy of accounting for shipping costs. With CPS, the international shipping process can be greatly streamlined, which may help reduce shipping expenses for LeCroy. CPS is expected to be operational in the Spring of 2006.

"In the past, complex custom's paperwork, package staging and package labeling requirements for international shipping have discouraged shipping system developers from providing an automated solution for high volume international shippers," said Steve Stevenson, Harvey's Director of Sales. "Starting with LeCroy, we plan for CPS to give Asia-origin shippers the same package processing advantages that current CPS users have in the US. This system will be easy to operate, and we will begin by supporting UPS services with this new system."

About LeCroy
LeCroy Corporation is a worldwide leader in serial data test solutions, creating advanced instruments that drive product innovation by quickly measuring, analyzing, and verifying complex electronic signals. The Company offers high-performance oscilloscopes, serial data analyzers, and global communications protocol test solutions used by design engineers in the computer and semiconductor, data storage device, automotive and industrial, and military and aerospace markets. LeCroy's 40-year heritage of technical innovation is the foundation for its recognized leadership in "WaveShape Analysis"—capturing, viewing, and measuring the high-speed signals that drive today's information and communications technologies. LeCroy is headquartered in Chestnut Ridge, New York. Company information is available at http://www.lecroy.com.

About Harvey Software, Inc.
Founded in 1983, Harvey Software, Inc. is a leading provider of effective, reliable shipping software to solve the parcel shipping problems of today's small businesses. Harvey Software's CPS is a FedEx® Compatible Solution, UPS ReadyTM, USPS® certified and supports SpeeDee® services. All Harvey products may be used in standalone or multi-user configurations under Windows 2000 and XP operating systems. CPS users ship over 150 million packages per year.

For additional information, contact Steve Stevenson, Harvey Software, Inc., 7050 Winkler Road #104, Fort Myers, FL 33919, 800-231-0296, http://www.harveysoft.com.
Disclaimer
Brands and products referenced herein are the trademarks or registered trademarks of their respective holders.
# # #

Copyright © 2006 Harvey Software, Inc. All rights reserved.