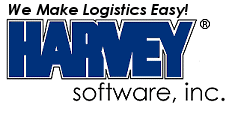 New US Postal Service rates, services and discounts effective May 12, 2008 supported in Harvey Software's CPS™ Shipping Software

FOR IMMEDIATE RELEASE (05/09/08)

PRESS RELEASE

CONTACT:
Steve Stevenson
Harvey Software, Inc.
800-231-0296
http://www.harveysoft.com
FORT MYERS, FL - Harvey Software announced today that its Computerized Parcel System (CPS) shipping software is now ready to support the new US Postal Service rates and services being introduced on May 12, 2008. CPS lets shippers use both domestic and international post office services to their best advantage. The post office is becoming a very attractive alternative for shipping to residences, especially as the other carrier's fuel surcharges and residential delivery surcharges rise.
Commercial price discounts for Express and Priority Mail are new for this year. These discounts are available to CPS shippers using Endicia.com to print postage directly on their shipping labels. Other changes most likely to affect shippers include:
Express Mail changes to zone-based pricing system, so shippers pay less for
nearby destinations.

New prices for First-Class Mail.

New prices for Package Services.

Shape-Based Pricing (letter, parcel, flat) expands to First Class
International.

First-Class Mail International price groups expand from five to nine groups.

For r Express Mail International and Priority Mail International, last year's discounts of 8% and 5% when using Stealth Postage and the correct international label will continue to be in effect.

USPS Insurance rates will rise.
All changes effective May 12th are included in CPS service pack "D".
"CPS will handle all of these new changes and services. Discounts for domestic post office services are new with this update. CPS supports post office manifesting and printing postage directly onto shipping labels using the Endicia.com service," said Steve Stevenson, Harvey Software's Director of Sales. "However, it's only those using Endicia who receive these new commercial rate discounts. Those using manifesting will not receive the commercial discount pricing," Mr. Stevenson explained. "Retail Price is the standard counter price for postage at the Post Office. Commercial Price is the price available to Endicia users for selected USPS services. And this year Express Mail and Priority Mail are added to the services where customers will have discounts available," Mr. Stevenson concluded. Post office shippers can now expect annual post office updates in May of each year.
CPS shipping software will support the new rates and services on their effective dates. Information for CPS users about any last minute changes for post office shipping is available at Harvey Software's CPS On-Line Support site.
About Harvey Software, Inc.

Founded in 1983, Harvey Software, Inc. is a highly regarded provider of effective, reliable shipping software to solve the parcel shipping problems of today's multi-carrier businesses. Harvey Software's CPS is UPS Ready™, FedEx® Compatible, and USPS® certified, works with Endicia™ Internet Postage and supports SpeeDee® services. All Harvey products may be used in standalone or multi-user configurations under Windows operating systems. CPS users ship over 200 million packages per year. For additional information, contact Steve Stevenson, Harvey Software, Inc., 7050 Winkler Rd. #104, Fort Myers, FL 33919, 1-800-231-0296, http://www.harveysoft.com.

Disclaimer
Brands and products referenced herein are the trademarks or registered trademarks of their respective holders.
# # #

Copyright © 2008 Harvey Software, Inc. All rights reserved.