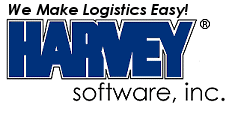 2007 CPSTM Shipping Software Update Expands Shipping Options Supports Latest Carrier Requirements

FOR IMMEDIATE RELEASE (12/12/06)

PRESS RELEASE

CONTACT:
Steve Stevenson
Harvey Software, Inc.
800-231-0296
http://www.harveysoft.com
FORT MYERS, FL – Harvey Software announced today it will release the newest version of its best selling product, the Computerized Parcel System (CPS), on January 1, 2007. This newest version of CPS incorporates CPS features developed throughout 2006, plus is fully updated with the latest carrier requirements for 2007. This includes the carrier rates, services and surcharges for 2007. The CPS 2007 update concludes a year of development and reliability testing. This new CPS will be distributed electronically to existing CPS users as a December update and is timed to go into effect on January 1, 2007.

In this release, CPS expands with new shipping features for every carrier. USPS® shippers can use more international services, expanded CPS provided international shipment document choices, and international manifesting. Using the Endicia® technology, postage can be printed directly on the shipping label and automatic address correction can be used for the USPS and every CPS supported carrier. For UPS shippers, the monthly UPS fuel surcharge percentage is automatically updated in CPS to give shippers the most accurate rates as they ship, and CPS now supports UPS services for shippers in Hawaii and Alaska. FedEx® shippers have all of the new FedEx Return Services at their fingertips, as well as the traditional FedEx Ground Call Tag services. Users of U-PIC® and Parcel Insurance Plan (PIP®) third party insurance can use a wider range of package values. Third party insurance reports are easier to print, and there is more detailed per package record keeping for Alternate Parcel Insurance reports.

"The 2007 update celebrates the 10th anniversary for our CPS for Windows shipping system," explained Bob Sansone, Harvey's Sales Manager. "What's exciting about the 2007 CPS update is the size of the list of CPS features and package processing enhancements that can be used for every carrier in CPS. Here's a sample. The CPS Parcel Locator tracking feature lets CPS users add the same package tracking technology to their website that is included in the popular CPS SHIP eLERT® shipping notice that is sent to those receiving a package. For those who require different return addresses on their shipping labels, the alternate return address file is much more easily accessed directly from the main CPS package processing screen. The CPS AutomatorTM hands-off processing system now uses the CPS RateBotTM automatic rate shopping comparisons and handles international customs' documentation, too. An easier dimensional weight entry process makes a much smoother process to meet the carriers' expanded dimensional weight requirements. There are more also more streamlined end of day procedures for all carriers. The automatic critical CPS update notification always tells you when a critical update is available so your CPS never gets out of date," Bob continued. "And, of course, CPS carries the latest carrier certifications, including the newly required shipping labels, data upload such as UPS PLD, and zone and service changes," Bob stated.

The CPS 2007 update is distributed by download. Existing CPS users will receive their update in December. An update installation timer will install it the first time CPS is used on or after January 1, 2007.
About Harvey Software, Inc.

Founded in 1983, Harvey Software, Inc. is a leading provider of effective, reliable shipping software to solve the parcel shipping problems of today's small businesses. Harvey Software's CPS is a FedEx® Compatible Solution, UPS ReadyTM, USPS® certified and supports SpeeDee® services. All Harvey products may be used in standalone or multi-user configurations under Windows 2000 and XP operating systems. CPS users ship over 200 million packages per year.

For additional information, contact Steve Stevenson, Harvey Software, Inc., 7050 Winkler Road #104, Fort Myers, FL 33906, 1-800-231-0296, http://www.harveysoft.com.

Disclaimer
Brands and products referenced herein are the trademarks or registered trademarks of their respective holders.
# # #

Copyright © 2006 Harvey Software, Inc. All rights reserved.