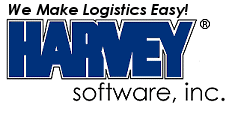 AccuWeather.com® Weather Map Display Added to CPS Parcel LocatorTM Parcel Tracking System to Show Potential Weather Delays for Package Delivery

FOR IMMEDIATE RELEASE (12/18/06)

PRESS RELEASE

CONTACT:
Steve Stevenson
Harvey Software, Inc.
800-231-0296
http://www.harveysoft.com
FORT MYERS, FL – Beginning today, AccuWeather weather mapping can be seen directly on Harvey Software, Inc.'s CPS Parcel Locator home page. This AccuWeather enhancement to the CPS Parcel Locator technology provides even more immediately available package tracking information for customers receiving packages shipped with the three largest US package carriers - UPS®, FedEx®, the US Postal Service® and with regional carrier SpeeDee® Delivery.

Using the Standard CPS Parcel Locator, shippers simply send their customers the carrier and tracking number used for their shipment, plus a link to the CPS Parcel Locator web site. Using the CPS Parcel Locator web site, the latest package status information from the carrier's web site is displayed. This package tracking technology, including the AccuWeather map, is available free for anyone to use just by registering with Harvey Software.

"Package tracking is a hot topic with any company doing on-line business," explained Steve Stevenson, Harvey Software's Director of Sales. "The CPS Parcel Locator answers 'Where is my package?' inquiries with a mouse click. AccuWeather mapping answers the 'Is it the weather?' question when there is a delivery delay, and it's easy for customers to use. The CPS Parcel Locator is designed as a package delivery information system, not just a tracking site, and AccuWeather maps show at a glance areas with the potential for weather delays. The CPS Parcel Locator system provides an immediate boost in customer satisfaction by greatly increasing the level of service provided to the customer," Mr. Stevenson concluded. Harvey Software's flagship Computerized Parcel System (CPS™) incorporates the CPS Parcel Locator technology with its SHIP eLERT® emailed shipment notification.

About AccuWeather.com

AccuWeather.com, The World's Weather Authority®, provides a portfolio of products and services through the airwaves, via the Internet, in print, and behind the scenes that benefit hundreds of millions of people worldwide. AccuWeather.com services more than 250,000 paying customers in media, business, government and institutions, and millions more through its free website. AccuWeather.com also provides content onto more than 10,000 Internet sites, including CNN Interactive, ABC's owned and operated stations, The Washington Post, and The New York Times.

To speak with an AccuWeather.com meteorologist about breaking weather news, contact 814-235-8710.
About Harvey Software, Inc.

Founded in 1983, Harvey Software, Inc. is a leading provider of effective, reliable shipping software to solve the parcel shipping problems of today's small businesses. Harvey Software's CPS is a FedEx® Compatible Solution, UPS ReadyTM, USPS® certified and supports SpeeDee® services. All Harvey products may be used in standalone or multi-user configurations under Windows 2000 and XP operating systems. CPS users ship over 200 million packages per year.

For additional information, contact Steve Stevenson, Harvey Software, Inc., 7050 Winkler Road #104, Fort Myers, FL 33906, 1-800-231-0296, http://www.harveysoft.com.

Disclaimer
Brands and products referenced herein are the trademarks or registered trademarks of their respective holders.
# # #

Copyright © 2006 Harvey Software, Inc. All rights reserved.