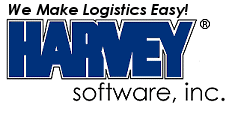 M.O.M. Version 6 Compatible, Multiple-Carrier Shipping System Announced by Harvey Software, Inc.

FOR IMMEDIATE RELEASE (03/06/07)

PRESS RELEASE

CONTACT:
Steve Stevenson
Harvey Software, Inc.
800-231-0296
http://www.harveysoft.com
FORT MYERS, FL - Harvey Software announced today its best-selling Computerized Parcel System (CPS™) multiple carrier shipping software that links to the very popular Mail Order Manager (M.O.M.) from Dydacomp is updated to include full compatibility with the new version 6 of M.O.M. M.O.M. version 6 is a fully integrated, out-of-the-box solution that provides small and medium sized retail, online and catalog operations cost-effective software to automate their entire business from point-of-sale and order processing, to inventory control, purchasing, warehouse management, fulfillment, shipping, accounting and so much more. CPS is the only multiple carrier shipping system that links directly to all versions of M.O.M.

In all other aspects, the CPS with the M.O.M. Interface remains the fast, reliable way to simplify shipping with M.O.M. Shipping data entered into M.O.M. is immediately available to the CPS shipping system, eliminating any time lag between taking an order and being able to ship it. The CPS shipping data is read directly from M.O.M., so shipping and address mistakes are minimized, deliveries are more timely and additional shipping costs are greatly reduced.

"CPS adds an important shipping aspect to M.O.M. users with its multiple-carrier and international shipping capabilities," said Steve Stevenson, Harvey's Director of Sales. "CPS is available in both single station and Enterprise editions, so there is a CPS for every size M.O.M. user and every M.O.M. version," Steve explained. "The data connection between CPS and M.O.M. occurs automatically, in real time. Using CPS with the M.O.M. Interface, the shipping department never needs to worry if it has the latest address information, plus, customer service operations tell us it makes all the difference when they have shipping information available for customer service reps right when a package is shipped," Steve continued. "You have complete support for USPS, UPS and FedEx in the CPS Platinum Package, or pick and choose just the carriers you use with the CPS Silver or CPS Gold Packages. There is a version of CPS with the M.O.M. Interface for every shipper," Steve concluded.

Dydacomp specializes in multi-channel software solutions for point-of-sale, e-commerce and catalog business. Dydacomp's popular Mail Order Manager® (M.O.M.) software, first released in 1986, is fully featured including inventory control, order entry, customer maintenance, credit card processing, list management, fulfillment, e-commerce and other related functions. Through M.O.M., online merchants using MIVA®, Shopsite®, Yahoo!®, eBay®, Amazon®, SiteLINKTM and other carts or marketplaces can manage their entire back-office operations. Dydacomp's client base, approaching 10,000 Mail Order Manager installations worldwide, consists of e-commerce, mail order, fulfillment, distribution and call-center companies.

About Harvey Software, Inc.

Founded in 1983, Harvey Software, Inc. is a leading provider of effective, reliable shipping software to solve the parcel shipping problems of today's small businesses. Harvey Software's CPS is a FedEx® Compatible Solution, UPS ReadyTM, USPS® certified and supports SpeeDee® services. All Harvey products may be used in standalone or multi-user configurations under Windows 2000 and XP operating systems. CPS users ship over 200 million packages per year.

For additional information, contact Steve Stevenson, Harvey Software, Inc., 7050 Winkler Road #104, Fort Myers, FL 33906, 1-800-231-0296, http://www.harveysoft.com.

Disclaimer
Brands and products referenced herein are the trademarks or registered trademarks of their respective holders.
# # #

Copyright © 2007 Harvey Software, Inc. All rights reserved.