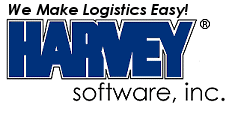 CPS™ Shipping System Ready to Help Shippers Understand and Use the Significant Rate and Service Changes Required by the US Postal Service® May 14, 2007 Update

FOR IMMEDIATE RELEASE (05/10/07)

PRESS RELEASE

CONTACT:
Steve Stevenson
Harvey Software, Inc.
800-231-0296
http://www.harveysoft.com
FORT MYERS, FL – May 10, 2007 - Today, Harvey Software, Inc. announced its Computerized Parcel System (CPS) shipping software will be ready to help shippers handle the significant changes in US Postal Service rates and services scheduled to go into effect on May 14, 2007. This CPS update allows shippers to easily use the new USPS rates and services as well as comply with the more complex, new requirements for domestic and international shipping. These USPS changes affect everyone who uses USPS services.
"International shipping is confusing to many shippers, and this year's changes are extensive. The most publicity about USPS updates is always for the increase for a First-Class letter," said Steve Stevenson, Harvey Software Director of Sales. "But, for companies that use the post office to ship their small packages, this update includes significant changes. New rates, forms, fees plus new international requirements and dimensional rating affect everyone," Mr. Stevenson explained. "Our CPS shipping software will make it easy for shippers to comply with this new maze of USPS requirements," Mr. Stevenson continued. "Our existing users just download the update, which installs itself on the right day, and those who want an easier way to ship with the USPS can download a new CPS program and get started right away," Mr. Stevenson concluded. For more details on the update, visit: http://www.usps.com
About Harvey Software, Inc.

Founded in 1983, Harvey Software, Inc. is a highly regarded provider of effective, reliable shipping software to solve the parcel shipping problems of today's multi-carrier businesses. Harvey Software's CPS is a FedEx® Compatible Solution, UPS Ready™, USPS® certified, works with Endicia™ Internet Postage and supports SpeeDee® services. All Harvey products may be used in standalone or multi-user configurations under Windows 2000 and XP operating systems. CPS users ship over 200 million packages per year. For additional information, contact Bert Hamilton, Harvey Software, Inc., 7050 Winkler Rd. #104, Fort Myers, FL 33919, 1-800-231-0296, http://www.harveysoft.com.

Disclaimer
Brands and products referenced herein are the trademarks or registered trademarks of their respective holders.
# # #

Copyright © 2007 Harvey Software, Inc. All rights reserved.