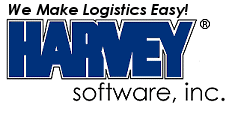 Charging Customers Correctly for Shipping More Important Than Ever New Shipping Cost Report Provides the Numbers and Strategy

FOR IMMEDIATE RELEASE (05/14/07)

PRESS RELEASE

CONTACT:
Steve Stevenson
Harvey Software, Inc.
800-231-0296
http://www.harveysoft.com
FORT MYERS, FL – May 14, 2007 - Today, Harvey Software, Inc. announced its Computerized Parcel System (CPS) shipping software has added reporting to help ecommerce businesses determine the right amount to charge their customers for shipping. The new Flat Rate Shipping Charge Calculator report uses a combination of actual shipping costs plus actual carrier billing to zero in on the optimum shipping amount to charge customers. When a shopper on a web site thinks the shipping charge is excessive, it is well established that 50% of shopping cart abandonment happens right then. The new Flat Rate Shipping Charge Calculator report is especially useful for Internet businesses since it shows the amount companies should charge for shipping to recover their shipping costs. By using accurate shipping costs, shippers can develop the best shipping charge strategy to maximize profits, minimize lost business and combat shopping cart abandonment.
"Every business wants that 'sweet spot' shipping charge - the amount that covers the shipping expense and also keeps the order. But, it's a whole lot more than just charging the customer the carrier's shipping price," said Steve Stevenson, Harvey Software's Director of Sales. "With the conflicting advice shippers hear, figuring out the 'sweet spot' is hard. Carriers say just charge the amount they charge. Marketing consultants say 'You can boost your sales if you use a free shipping offer'. So companies struggle without any hard data to help them. That's why we developed this Flat Rate Shipping Charge Calculator report for our CPS users," Mr. Stevenson explained. "Companies that already use CPS have shipping history to help them get up to speed on this quickly. We also provide guidelines for new CPS users so they can discover what and how they should charge for shipping, too," Mr. Stevenson said. The calculations in the Flat Rate Shipping Charge Report are based on the principles discussed in the industry white paper titled 'Mail Order and Internet Retailer's Guide to Handling Shipping Costs', available for download at http://www.BusinessShipper.com.
About Harvey Software, Inc.

Founded in 1983, Harvey Software, Inc. is a highly regarded provider of effective, reliable shipping software to solve the parcel shipping problems of today's multi-carrier businesses. Harvey Software's CPS is a FedEx® Compatible Solution, UPS Ready™, USPS® certified, works with Endicia™ Internet Postage and supports SpeeDee® services. All Harvey products may be used in standalone or multi-user configurations under Windows 2000 and XP operating systems. CPS users ship over 200 million packages per year. For additional information, contact Bert Hamilton, Harvey Software, Inc., 7050 Winkler Rd. #104, Fort Myers, FL 33919, 1-800-231-0296, http://www.harveysoft.com.

Disclaimer
Brands and products referenced herein are the trademarks or registered trademarks of their respective holders.
# # #

Copyright © 2007 Harvey Software, Inc. All rights reserved.