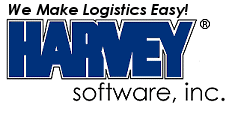 New CPS Basics™ from Harvey Software Provides Google Checkout™ Users with Low Cost Shipping Solution

FOR IMMEDIATE RELEASE (06/25/07)

PRESS RELEASE

CONTACT:
Bert Hamilton
Harvey Software, Inc.
800-231-0296
http://www.harveysoft.com
FORT MYERS, FL - June 25, 2007 – Today, Harvey Software, Inc., a well-known shipping software provider, announced the release of its new CPS Basics shipping system. CPS Basics is designed specifically for small business Internet retailers that process orders with Google Checkout and ship their orders using UPS®, FedEx® and the US Postal Service® using Endicia™ Internet postage. CPS Basics is pre-configured to work with the Google Checkout order information page using Harvey's new Cut'N Ship™ technology.

"We are excited to offer our carrier compliant CPS Basics program for Google Checkout merchants," said Bert Hamilton, Harvey Software's CEO. "CPS Basics is easy to install and use, and we've specifically targeted it for the Google Checkout merchant. You are ready to start shipping right after setup. CPS Basics is the quick way to go from order to label to tracking without any changes to current procedures or custom programming," Mr. Hamilton continued. "CPS Basics provides merchants lightning fast shipping with mistake-proof technology that directly uses data from their Google Checkout orders," Mr. Hamilton explained. "CPS Basics slashes package processing time to seconds and it electronically shops for the best rate among your carriers or uses your pre-determined Google Checkout shipping codes. Address correction is also included. CPS Basics provides a powerful combination that streamlines shipping and puts immediate value right on the bottom line," Mr. Hamilton concluded.

For more information and to see how CPS Basics works, visit: http://www.cutnship.com.
About Harvey Software, Inc.

Founded in 1983, Harvey Software, Inc. is a highly regarded provider of effective, reliable shipping software to solve the parcel shipping problems of today's multi-carrier businesses. Harvey Software's CPS is a FedEx® Compatible Solution, UPS Ready™, USPS® certified, works with Endicia™ Internet Postage and supports SpeeDee® services. All Harvey products may be used in standalone or multi-user configurations under Windows 2000 and XP operating systems. CPS users ship over 200 million packages per year. For additional information, contact Bert Hamilton, Harvey Software, Inc., 7050 Winkler Rd. #104, Fort Myers, FL 33919, 1-800-231-0296, http://www.harveysoft.com.

Disclaimer
Brands and products referenced herein are the trademarks or registered trademarks of their respective holders.
# # #

Copyright © 2007 Harvey Software, Inc. All rights reserved.