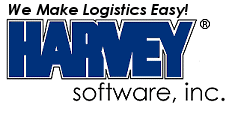 Affiliates and Buyers Gain Cash Using New Affiliate Program from Harvey Software

FOR IMMEDIATE RELEASE (08/22/07)

PRESS RELEASE

CONTACT:
Steve Stevenson
Harvey Software, Inc.
800-231-0296
http://www.harveysoft.com
FORT MYERS, FL - August 22, 2007 – Companies using Harvey Software's Computerized Parcel System (CPS™) multiple-carrier shipping solution are among its biggest cheerleaders. Today, Harvey Software introduced the Harvey Software Affiliate Program that definitely rewards this enthusiasm. Harvey Software Affiliates receive a commission on every sale they refer to Harvey Software with no limit to the number of sales that can be claimed. Product buyers are also given a discount when they purchase, so everyone is rewarded with this program. The Harvey Software Affiliate Program is open to anyone.

"Payouts to our affiliates are high. We provide a unique web page, a unique web link, sample ads - really all the tools needed for the affiliate to be professional right at the start. We top that off with a great incentive for the buyer, too," said Steve Stevenson, Harvey's Director of Sales. "Product buyers receive their discount only when they purchase using the coupon code from the affiliate. By giving buyers a discount and tying it to the affiliate's coupon code, affiliates are assured that buyers have the incentive to use the program," Mr. Stevenson explained. "We want to reward our current customers and everyone else who recommends and suggests our products."

"Not only is our CPS shipping software priced right and proven to save money in the shipping department, now there is an incentive for the people and companies who are excited supporters of CPS," Mr. Stevenson concluded.

About Harvey Software, Inc.
Founded in 1983, Harvey Software, Inc. is a highly regarded provider of effective, reliable shipping software to solve the parcel shipping problems of today's multi-carrier businesses. Harvey Software's CPS is a FedEx® Compatible Solution, UPS Ready™, USPS® certified and works with Endicia™ Internet Postage. All Harvey products may be used in standalone or multi-user configurations under Windows 2000 and XP operating systems. CPS users ship over 200 million packages per year. For additional information, contact Steve Stevenson, Harvey Software, Inc., 7050 Winkler Rd. #104, Fort Myers, FL 33919, 1-800-231-0296, http://www.harveysoft.com/affiliate/program.htm.
Disclaimer
Brands and products referenced herein are the trademarks or registered trademarks of their respective holders.
# # #

Copyright © 2007 Harvey Software, Inc. All rights reserved.