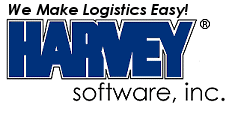 Residential/Commercial Shipping Mistakes and Shipping Bill Surprises Slashed with New Address Verification Module for Harvey Software's CPS™ Shipping System

FOR IMMEDIATE RELEASE (11/13/07)

PRESS RELEASE

CONTACT:
Steve Stevenson
Harvey Software, Inc.
800-231-0296
http://www.harveysoft.com
FORT MYERS, FL - November 13, 2007 – Today, Harvey Software, Inc., a well known shipping software provider, introduced enhanced address correction for its CPS shipping software. Address errors cost businesses in undeliverable packages, delayed deliveries and address correction fees. The CPS Address Verification Module gives shippers the power to reduce or eliminate those problems. The Address Verification Module is designed for shipping with UPS®, FedEx® and the US Postal Service®, including shippers using Endicia™ Internet postage.

"Address mistakes create dissatisfied customers and can increase shipping costs. We can solve those problems," said Steve Stevenson, Harvey Software's Director of Sales. "Shipping addresses can be entered incomplete, entered incorrectly, and often there is no indication if it's residential or commercial. Every address mistake you catch puts you a step closer to satisfying your customers," Mr. Stevenson continued. "Our new Address Verification Module checks addresses against the U.S. Postal Service® (USPS®) address data file that is updated monthly. You can ship with the most accurate address information possible," Mr. Stevenson said. "Addresses are corrected and their format is standardized. Plus, and this is very important for Internet and catalog sellers, each address is checked for residential or commercial accuracy," Mr. Stevenson explained. "Bad addresses on packages are just bad for business. Nothing frustrates a customer more than an order that is not delivered when expected. Add to this the increased cost from the carriers for address correction and residential delivery surcharges, and the conclusion is obvious. With a better address when you ship, you pay less in shipping charges and satisfy your customers more," Mr. Stevenson concluded.

The Address Verification Module is available as an inexpensive add-on for every CPS package. For more information visit: http://www.harveysoft.com/cps_pgs/addcorr.htm.
About Harvey Software, Inc.

Founded in 1983, Harvey Software, Inc. is a highly regarded provider of effective, reliable shipping software to solve the parcel shipping problems of today's multi-carrier businesses. Harvey Software's CPS is UPS Ready™, FedEx® Compatible, and USPS® certified, works with Endicia™ Internet Postage and supports SpeeDee® services. All Harvey products may be used in standalone or multi-user configurations under Windows operating systems. CPS users ship over 200 million packages per year. For additional information, contact Steve Stevenson, Harvey Software, Inc., 7050 Winkler Rd. #104, Fort Myers, FL 33919, 1-800-231-0296, http://www.harveysoft.com.

Disclaimer
Brands and products referenced herein are the trademarks or registered trademarks of their respective holders.
# # #

Copyright © 2007 Harvey Software, Inc. All rights reserved.