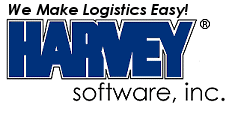 Harvey Software Adds New Carrier Certification to CPS Shipping Software

For Immediate Release (07/26/02)

CONTACT:
Steve Stevenson
Harvey Software, Inc.
7050 Winkler Rd., #104
Fort Myers, FL 33919
Phone: 800-231-0296
Web Site: http://www.harveysoft.com

FORT MYERS, FL -- Harvey Software, Inc., a leading provider of business-to-business and business-to-consumer shipping management solutions, announced today its best selling Computerized Parcel System (CPS) shipping software has earned the FedEx® Compatible Solution designation. With this announcement, shippers now have CPS as an important additional choice in selecting shipping software to easily process both domestic and international FedEx® Express shipments.

With CPS that offers a FedEx Compatible Solution, customers can rely on a single shipping solution to access not only FedEx delivery services but also all their transportation services. Whether a customer needs to ship via FedEx® Ground or FedEx® Express, domestically or internationally, transportation services from FedEx as well as other carriers can be accessed from a single shipping solution. For international shippers, CPS provides the important custom's documentation, including the commercial invoice, shipper's export declaration (SED) and certificate of origin.

"As a FedEx Compatible Solution, CPS continues its tradition of cost effective support for the major US parcel carriers," said Bob Sansone, Harvey's Sales Manager. "Using CPS, shippers can easily choose and change shipping services, send a CPS SHIP eLERT e-mailed shipping notice for each package shipped, select the best carrier for a shipment and compare rates," Bob explained. CPS also provides important data connectivity capabilities to use the data from many sales, order entry and ERP systems. CPS also provides a direct, real time connection to the popular Mail Order Manager (M.O.M.) program from Dydacomp. "CPS is an extremely price effective shipping system that can save its users significantly, both in the initial cost of the shipping system and by allowing a real carrier choice," Bob concluded.

With annual revenues of $21 billion, FedEx Corp. is the premier global provider of transportation, logistics, e-commerce and supply chain management services. The company offers integrated business solutions through a network of subsidiaries operating independently, including FedEx Express, the world's largest express transportation company; FedEx Ground, North America's second-largest provider of small-package ground delivery service; FedEx Freight, the largest U.S. provider of regional less-than-truckload freight services; FedEx Custom Critical, the world's largest provider of expedited time-critical shipments; and FedEx Trade Networks, a provider of customs clearance, international freight forwarding and trade facilitation.

Founded in 1983, Harvey Software, Inc., is a leading provider of innovative parcel shipping and eCommerce software. Harvey Software's CPS is a FedEx Compatible Solution, UPS ReadyTM, United States Postal Service® MAC certified and supports SpeeDee services. All Harvey products may be used in standalone or multi-user configurations under Windows 2000 and XP operating systems. FedEx® Ship Manager requires Windows 2000.

Disclaimer
Brands and products referenced herein are the trademarks or registered trademarks of their respective holders.

# # #

Copyright © 2002 Harvey Software, Inc. All rights reserved.