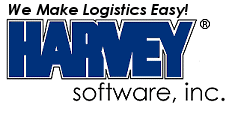 QuickSupply.net teams up with Harvey Software for shipping system hardware discounts

FOR IMMEDIATE RELEASE (05/14/08)

PRESS RELEASE

CONTACT:
Steve Stevenson
Harvey Software, Inc.
800-231-0296
http://www.harveysoft.com
FORT MYERS, FL - Quick Supply (http://www.QuickSupply.net) has teamed up with Harvey Software to provide shipping system scales and label printers that are compatible with Harvey Software's Computerized Parcel System (CPS™) multiple-carrier shipping system. Quick Supply offers discounted prices for shipping system hardware for companies using Harvey's CPS. Shippers who purchase from Quick Supply also receive a discount when they purchase CPS shipping software.

"A reliable seller of popular shipping system hardware is a great company to be associated with," said Steve Stevenson, Harvey Software's Director of Sales. "Quick Supply always has CPS compatible shipping system hardware in stock, and they ship fast. Add in their 30 day satisfaction guarantee with the generous discount and we have a terrific pairing," Mr. Stevenson continued. "Shipping scales and printers can sometimes be hard to locate, and this alliance is good for everyone," Mr. Stevenson concluded. Harvey's CPS is compatible with the most popular shipping scales and label printers, all sold by QuickSupply.net.
About Harvey Software, Inc.

Founded in 1983, Harvey Software, Inc. is a highly regarded provider of effective, reliable shipping software to solve the parcel shipping problems of today's multi-carrier businesses. Harvey Software's CPS is UPS Ready™, FedEx® Compatible, and USPS® certified, works with Endicia™ Internet Postage and supports SpeeDee® services. All Harvey products may be used in standalone or multi-user configurations under Windows operating systems. CPS users ship over 200 million packages per year. For additional information, contact Steve Stevenson, Harvey Software, Inc., 7050 Winkler Rd. #104, Fort Myers, FL 33919, 1-800-231-0296, http://www.harveysoft.com.
About QuickSupply.net

Based in Temple, Texas QuickSupply.net is a national wholesale and retail distributor of scales and balances of brands such as Mettler Toledo, Ohaus, Detecto, Salter Brecknell, My Weigh, Weighmax, Digiweigh, Jennings, A&D Weighing, Detecto & Pelouze.

Disclaimer
Brands and products referenced herein are the trademarks or registered trademarks of their respective holders.
# # #

Copyright © 2008 Harvey Software, Inc. All rights reserved.