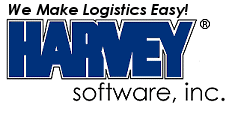 Harvey Software Introduces Free Package Tracking Gadget for iGoogle™ and Other Google® Properties

FOR IMMEDIATE RELEASE (06/03/08)

PRESS RELEASE

CONTACT:
Steve Stevenson
Harvey Software, Inc.
800-231-0296
http://www.harveysoft.com
FORT MYERS, FL - With the release of Harvey Software's first Google Gadget™, the CPS™ Parcel Locator, iGoogle and Google Docs & Spreadsheets™ users can quickly track their UPS®, FedEx® and US Postal Service® packages. The CPS Parcel Locator enriches the selection of numerous applications and services already available as Google Gadgets and is a handy tool for business and personal use.

Package tracking is up to the minute since the CPS Parcel Locator finds and displays the most up-to-date information directly from each carrier's tracking system. It also includes links when additional action is required. The most recently entered tracking number is automatically stored, so checking up on package progress is just a couple of fast, easy mouse clicks. The gadget can be used alone or even added to a web page or Blog.

"Package tracking should be easy!" explained Bert Hamilton, Harvey Software's President and CEO. "When you are expecting a package and want to track it, just go to your iGoogle home page, put the tracking number into the CPS Parcel Locator and there is your information," Mr. Hamilton continued. "This is so handy for just about everyone's desktop. The CPS Parcel Locator Gadget uses the same proven technology found in our CPS SHIP eLERT® emails generated by our nationally sold shipping software, the Computerized Parcel System (CPS). The CPS Parcel Locator Gadget can be easily used by itself, from within Google Docs and at ones own web site. It is totally up to the imagination for all the ways it can be used," Mr. Hamilton concluded.

The CPS Parcel Locator Gadget is available now by visiting: http://www.TrackingPage.com
About Harvey Software, Inc.

Founded in 1983, Harvey Software, Inc. is a highly regarded provider of effective, reliable shipping software to solve the multi-carrier parcel shipping problems of today's businesses. Harvey Software's CPS is a FedEx® Compatible Solution, UPS Ready™, USPS® certified and works with Endicia™ Internet Postage. All Harvey products may be used in standalone or multi-user configurations under Windows operating systems. CPS easily integrates with mail order processing systems and Internet merchant services like Google Checkout™. CPS users ship over 200 million packages per year. For additional information, contact Steve Stevenson, Harvey Software, Inc., 7050 Winkler Rd. #104, Fort Myers, FL 33919, 1-800-231-0296, http://www.HarveySoft.com.
Disclaimer:

Brands and products referenced herein are the trademarks or registered trademarks of their respective holders.
# # #

Copyright © 2008 Harvey Software, Inc. All rights reserved.