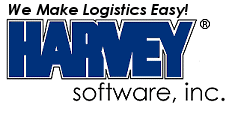 Harvey Software Enhances Partnership With Endicia Qualified U.S. Postal Service Shippers Eligible For Free Endicia Service

FOR IMMEDIATE RELEASE (06/10/08)

PRESS RELEASE

CONTACT:
Steve Stevenson
Harvey Software, Inc.
800-231-0296
http://www.harveysoft.com
FORT MYERS, FL, June 10, 2008 -- Harvey Software Inc. announced today a partnership with Endicia® to provide qualified high volume shippers special access to U.S. Postal Service® (USPS®) shipping services with Endicia technology. This enables key customers that use Harvey Software's Computerized Parcel System (CPS™) and Endicia to be eligible for free Endicia monthly service. This complements the discounted commercial postage prices which are already available to Endicia users.
"Companies use our CPS to get every advantage possible for their shipping," said Bert Hamilton, Harvey Software's President and CEO. "By partnering with Endicia, the leading Internet Postage service provider, we've enhanced CPS to offer even more competitive choices for online shipping and fulfillment needs. There is no easier way to ship with the Post Office™."
Every month that a shipper uses CPS with Endicia Professional™ and prints more than $5,000 in qualified postage, they will receive a free month of Endicia service. Shippers are responsible for the cost of postage, extra services, and insurance fees. Qualified postage is defined as postage for these classes: Priority Mail®, Express Mail®, Priority Mail International®, Express Mail International®, and Global Express Guaranteed®. Endicia reserves the right to cancel this free service offering at any time, without affecting free service earned by shippers prior to such cancellation.
CPS with Endicia lets shippers print postage directly on their shipping labels with just a computer, printer, and Internet connection. This forms a solid shipping platform ideal for online sellers, retailers, fulfillment providers and other direct to consumer sellers and shippers.
CPS with Endicia Professional offers the following:
Printing the postage barcode without displaying the actual postage amount paid for the package

The ability to purchase parcel insurance online

Pre-filled customs forms

Bulk acceptance scans for packages
To learn more about CPS and purchasing postage online, visit: http://www.harveysoft.com/Endicia/index.htm
Endicia Contact:

Sean Hixson, Weber Shandwick, 314-552-6760, s h i x o n @webershandwick.com
Harvey Software Contact:

Steve Stevenson, 800-231-0296, http://www.HarveySoft.com/
About Harvey Software, Inc.

Founded in 1983, Harvey Software, Inc. is a highly regarded provider of effective, reliable shipping software to solve the multi-carrier parcel shipping problems of today's businesses. Harvey Software's CPS is a FedEx® Compatible Solution, UPS Ready™, USPS® certified and works with Endicia® Internet Postage. All Harvey products may be used in standalone or multi-user configurations under Windows operating systems. CPS easily integrates with mail order processing systems and Internet merchant services like Google Checkout™. CPS users ship over 200 million packages per year. For additional information, contact Steve Stevenson, Harvey Software, Inc., 7050 Winkler Rd. #104, Fort Myers, FL 33919, 1-800-231-0296, http://www.HarveySoft.com.
Disclaimer

Brands and products referenced herein are the trademarks or registered trademarks of their respective holders.
First-Class Mail®, Priority Mail®, Express Mail®, Global Express Guaranteed®, Express Mail International® are registered trademarks; and Post Office™, Delivery Confirmation™ and Signature Confirmation™ are trademarks of the U.S. Postal Service.
# # #

Copyright © 2008 Harvey Software, Inc. All rights reserved.