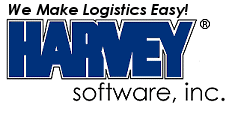 Economic Stimulus Plan Strategy Reinforced with Harvey Software's CPS™ Shipping System Offer
FOR IMMEDIATE RELEASE (08/14/08)

PRESS RELEASE

CONTACT:
Steve Stevenson
Harvey Software, Inc.
800-231-0296
http://www.harveysoft.com
FORT MYERS, FL - Internet retailers, mail-order companies and others that sell and ship products to customers face substantial challenges with rising costs, shopping cart abandonment and tight budgets. Political candidates have made many promises to help revive the economy, but it is not clear if any of their plans will work. The fact that today's national problems did not start overnight means it will take time to get things back on track even after the elections. Many companies cannot wait for politicians to get the economy back on track, so solutions are needed.

Harvey Software provides a roadmap for online retailers with its own Economic Stimulus Plan, laying out steps for online retailers to take to increase orders and decrease costs. These methods, plans and ideas are provided free of charge.

"For 25 years, we have helped companies improve their profits and service with ideas that include making their shipping system part of their sales strategy. Online sales are forecast to grow again this year, and companies can definitely influence their customers' purchase decisions. Simply put, online shoppers need to click 'Buy' instead of 'Bye'," said Steve Stevenson, Harvey Software's Director of Sales. "Right now is the crucial, pre-season time to prepare by getting the systems in place that best handle the holiday season business rush. Not only are we providing substantial free information and strategic ideas, we are also offering deeply discounted specials on our shipping products to boost our Economic Stimulus Plan. Doing this now gives companies plenty of time to fully implement the systems that will result in the best operation possible during their busiest time - the season with the most opportunity. These specials yield savings of almost $1000 dollars, but the limited-time pricing ends September 30, 2008," Mr. Stevenson explained.

With their relevant shipping Blog and the web site they sponsor for Internet retailers and mail order companies at http://www.BusinessShipper.com, Harvey Software provides information and white papers that help with subjects like shipping charges, shipping methods, shopping cart abandonment as well as many other subjects.

About Harvey Software, Inc.

Founded in 1983, Harvey Software, Inc. is a highly regarded provider of effective, reliable shipping software to solve the multi-carrier parcel shipping problems of today's businesses. Harvey Software's CPS is a FedEx® Compatible Solution, UPS Ready™, USPS® certified and works with Endicia® Internet Postage. All Harvey products may be used in standalone or multi-user configurations under Windows operating systems. CPS easily integrates with mail order processing systems and Internet merchant services like Google Checkout™. CPS users ship over 200 million packages per year. For additional information, contact Steve Stevenson, Harvey Software, Inc., 7050 Winkler Rd. #104, Fort Myers, FL 33919, 1-800-231-0296, http://www.HarveySoft.com.
Disclaimer

Brands and products referenced herein are the trademarks or registered trademarks of their respective holders.
# # #

Copyright © 2008 Harvey Software, Inc. All rights reserved.