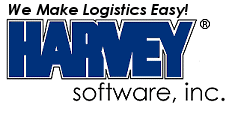 CPS™ Shipping System Ready to Help Shippers Take Advantage of New US Postal Service Rates and Services Effective January 18, 2009
FOR IMMEDIATE RELEASE (01/18/09)

PRESS RELEASE

CONTACT:
Steve Stevenson
Harvey Software, Inc.
800-231-0296
http://www.harveysoft.com
FORT MYERS, FL – January 18, 2009 - Today, Harvey Software, Inc. announced that its Computerized Parcel System (CPS) shipping software is now ready to support the new US Postal Service rates and services introduced on January 18th. These services are supported for companies that apply postage directly their package, for those who manifest, and for those using Endicia.com to print postage directly on their shipping labels. In addition, CPS shippers using Endicia.com benefit from tight integration between CPS and Endicia.com services with fast package shipping and postage discounts for both domestic and international shipments.

The post office now has three price levels, retail, commercial base and commercial plus. "Only the highest volume shippers receive a discount higher than everyone who uses CPS with Endicia," said Steve Stevenson, Harvey Software's Director of Sales. "Plus, the biggest discount, the Commercial Plus discount for domestic shippers, is also available to CPS/Endicia users that qualify. The post office is a really attractive alternative for shipping to residences, especially with the other carrier's residential delivery and fuel surcharges. Today, accurate rate comparisons between carriers are key to the best shipping operations," explained Mr. Stevenson. Support for Endicia services is provided in every CPS program.

CPS can automatically determine residential or commercial status for each address so rate comparisons include this "residential or commercial" factor. CPS can then automatically determine the best rate for every package. Plus, CPS can let the shipper choose, on a package-by-package basis, to either use a customer's choice of delivery method or CPS will get the "best rate". This lets CPS use Endicia to the best advantage for every package. The tight integration between the CPS shipping software and Endicia.com services provide a terrific platform for savings in the shipping department.
About Harvey Software, Inc.
Founded in 1983, Harvey Software, Inc. is a highly regarded provider of effective, reliable shipping software to solve the parcel shipping problems of today's multi-carrier businesses. Harvey Software's CPS is a FedEx® Compatible Solution, UPS Ready®, USPS® certified and works with Endicia® Internet Postage. All Harvey products may be used in standalone or multi-user configurations under Windows operating systems. CPS users ship over 200 million packages per year. For additional information, contact Steve Stevenson, Harvey Software, Inc., 7050 Winkler Rd. #104, Fort Myers, FL 33919, 1-800-231-0296, http://www.HarveySoft.com.

Disclaimer

Brands and products referenced herein are the trademarks or registered trademarks of their respective holders.
# # #

Copyright © 2009 Harvey Software, Inc. All rights reserved.