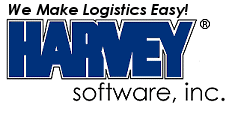 Harvey Software's Green Transportation Mission Wins Special Award During Florida Bicycle Month
FOR IMMEDIATE RELEASE (03/27/09)

PRESS RELEASE

CONTACT:
Steve Stevenson
Harvey Software, Inc.
800-231-0296
http://www.harveysoft.com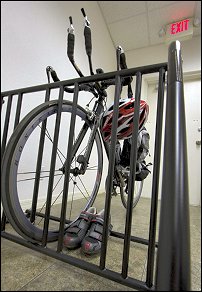 FORT MYERS, FL – Florida's Governor Charlie Crist has proclaimed March as Florida Bicycle Month. In this same month, Harvey Software, a strong supporter of green transportation, has been awarded Honorable Mention as a Bicycle Friendly Business by the League of American Bicyclists, a leading bicycle advocacy group. A Bicycle Friendly Business actively promotes bicycling for transportation, recreation, exercise, and sport while practicing social responsibility by weaving bicycling into the business culture and giving employees the opportunity to be actively responsible for their personal and environmental health through bicycling.

The Bicycle Friendly Business program judges applicants' efforts to promote bicycling in four primary areas: encouragement, education, engineering, and evaluation. This includes evaluations of bicycle and rider access, safety programs, benefits for bike commuters and an assessment of future plans.

"Harvey Software is looking for ways to do its part to lessen the impact of business on the environment," said Mr. Bert Hamilton, Harvey Software President and CEO. "This includes making shipping software that helps clients to ship wisely plus acting as a company to try everything we can to minimize our own impact. We find this is good for both our environment and as a profitable long term mission. As part of our mission we feel it is important to give our employees the opportunity to contribute and reap the many benefits," Mr. Hamilton continued. "This is our first time to apply for this award. Since our bicycle facilities and efforts are new, we are very happy to receive the 2009 Honorable Mention from the League of American Bicyclist. We are also very excited to continue on with our efforts," Mr. Hamilton concluded.

About the League of American Bicyclists
The League of American Bicyclists promotes bicycling for fun, fitness and transportation, and works through advocacy and education for a bicycle-friendly America. The League represents the interests of 57 million American cyclists, including its 300,000 members and affiliates. For more information or to support the League, visit http://www.bikeleague.org.
About Harvey Software, Inc.
Founded in 1983, Harvey Software, Inc. is a highly regarded provider of effective, reliable shipping software to solve the parcel shipping problems of today's multi-carrier businesses. Harvey Software's CPS is a FedEx® Compatible Solution, UPS Ready®, USPS® certified and works with Endicia® Internet Postage. All Harvey products may be used in standalone or multi-user configurations under Windows operating systems. CPS users ship over 200 million packages per year. For additional information, contact Steve Stevenson, Harvey Software, Inc., 7050 Winkler Rd. #104, Fort Myers, FL 33919, 1-800-231-0296, http://www.HarveySoft.com.

Disclaimer

Brands and products referenced herein are the trademarks or registered trademarks of their respective holders.
Extra Photos for Use with this Press Release:
# # #

Copyright © 2009 Harvey Software, Inc. All rights reserved.