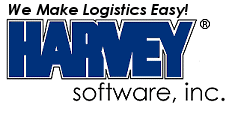 Fort Myers Company Providing Free Shipping Systems to Lee County Florida Businesses

FOR IMMEDIATE RELEASE (03/30/09)

PRESS RELEASE

CONTACT:
Steve Stevenson
Harvey Software, Inc.
800-231-0296
http://www.harveysoft.com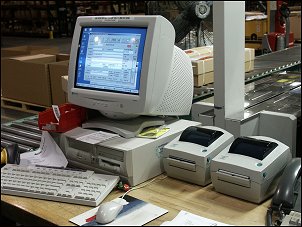 FORT MYERS, FL – Lee County, Florida companies whose business includes shipping packages can now receive, free of charge, their own multiple carrier shipping system. Harvey Software's CPS™ (Computerized Parcel System) shipping software saves its users millions of dollars each year by optimizing carrier choices, increasing net sales, reducing shipping related expenses and increasing gross profit. Manufacturing companies, Internet companies, mail order and catalog companies, fulfillment houses, distribution centers and others who ship more than a few packages each day will spend less on their shipping each day using CPS. CPS is a time-proven shipping system used by some of the highest volume shippers in the US.

"We've discovered that the savings they find with CPS is helping company after company build success. Although we have accounts in every state, we have been in Lee County for 26 years and decided to share that success and help local companies in our backyard," said Bert Hamilton, Harvey Software's President and CEO. "CPS does everything from automatically getting the best rate for every package to reporting how much a company should charge for shipping," Mr. Hamilton continued. "We provide excellent service to our users and that's important since we have users who ship over 15,000 packages each day," Mr. Hamilton stated.

With the CPS Platinum Package selling nationally for $2495, this free offer is a tremendous savings for local companies. The free offer includes the multiple carrier CPS shipping software, plus support and updates. Help is furnished for the initial setup, which must be done within the first thirty (30) days. In total, six (6) months' technical support and updates are provided. "CPS brings bottom line savings as its primary benefit, and bottom line savings is a goal of every business," Mr. Hamilton concluded. This offer ends April 30, 2009.
About Harvey Software, Inc.
Founded in 1983, Harvey Software, Inc. is a highly regarded provider of effective, reliable shipping software to solve the parcel shipping problems of today's multi-carrier businesses. Harvey Software's CPS is a FedEx® Compatible Solution, UPS Ready®, USPS® certified and works with Endicia® Internet Postage. All Harvey products may be used in standalone or multi-user configurations under Windows operating systems. CPS users ship over 200 million packages per year. For additional information, contact Steve Stevenson, Harvey Software, Inc., 7050 Winkler Rd. #104, Fort Myers, FL 33919, 1-800-231-0296, http://www.HarveySoft.com.

Disclaimer:

Brands and products referenced herein are the trademarks or registered trademarks of their respective holders.
Extra Photos for Use with this Press Release:
# # #

Copyright © 2009 Harvey Software, Inc. All rights reserved.