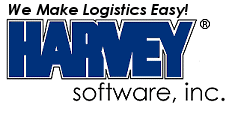 Free Service Given as Reward to Harvey Software's Loyal CPS™ Customers

FOR IMMEDIATE RELEASE (04/02/09)

PRESS RELEASE

CONTACT:
Steve Stevenson
Harvey Software, Inc.
800-231-0296
http://www.harveysoft.com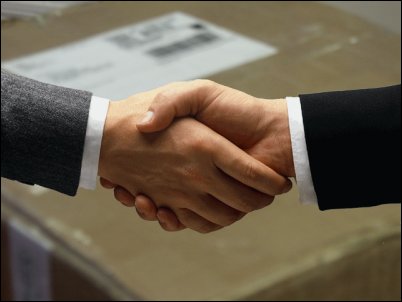 FORT MYERS, FL - Today, Harvey Software, Inc. announced it will reward users of its CPS™ (Computerized Parcel System) shipping software with free service for simply referring to Harvey Software companies that purchase CPS. The reward is generous. Up to one year's additional service for each referral leading to CPS system purchase is the bonus and there is no limit to the number of referral bonuses that can be earned. The CPS service agreement provides complete support for CPS, including toll-free technical support, all carrier required updates plus CPS program updates.

"Our customers are busy people. While we certainly receive word of mouth referrals, a decision was made to reward our customers who make it a point to help us. We want to make sure our customers hear our 'Thank you' loud and clear," said Steve Stevenson, Harvey Software's Director of Sales. "There are no strings attached. Recommend CPS, they purchase, you get free service," explained Mr. Stevenson.

A company's shipping operation is one of its critical, core business systems. Recommending any system to others takes time and effort. This new program aggressively recognizes the time and effort involved to recommend this type of core business system. A reward program this extensive has never been implemented in the shipping software industry. This new program starts immediately. Information is at http://www.ReferCPS.com.
About Harvey Software, Inc.
Founded in 1983, Harvey Software, Inc. is a highly regarded provider of effective, reliable shipping software to solve the parcel shipping problems of today's multi-carrier businesses. Harvey Software's CPS is a FedEx® Compatible Solution, UPS Ready®, USPS® certified and works with Endicia® Internet Postage. All Harvey products may be used in standalone or multi-user configurations under Windows operating systems. CPS users ship over 200 million packages per year. For additional information, contact Steve Stevenson, Harvey Software, Inc., 7050 Winkler Rd. #104, Fort Myers, FL 33919, 1-800-231-0296, http://www.HarveySoft.com.

Disclaimer

Brands and products referenced herein are the trademarks or registered trademarks of their respective holders.
Extra Photos for Use with this Press Release:
# # #

Copyright © 2009 Harvey Software, Inc. All rights reserved.