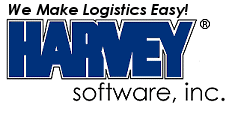 Harvey Software Wins Innovention Award at the 2009 SWFRTP Inaugural Awards Banquet

FOR IMMEDIATE RELEASE (05/29/09)

PRESS RELEASE

CONTACT:
Steve Stevenson
Harvey Software, Inc.
800-231-0296
http://www.HarveySoft.com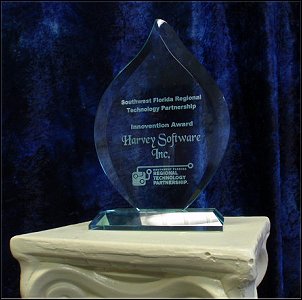 FORT MYERS, FL - Today, Harvey Software, Inc. announced it won the 2009 Innovention Award presented by the Southwest Florida Regional Technology Partnership (SWFRTP). The awards presented by the SWFRTP recognize the technology talent and achievements of Southwest Florida companies. SWFRTP recognized these leaders in local technology innovation and technology transformation at its awards banquet held Thursday, May 28, 2009, in Fort Myers, FL.

During the awards banquet, Harvey Software, Inc., the Innovention Award winner, was individually showcased for its technology efforts. "We are honored that Harvey Software and our innovative technology offerings have been recognized by the SWFRTP with their annual Innovention Award," stated Bert Hamilton Harvey Software's President/CEO. "Our CPS™ shipping software takes several unique approaches the challenges that shippers face on a daily basis. These give our customers a competitive advantage and we are glad the SWFRTP has recognized this with our winning of their Innovention Award," explained Mr. Hamilton.

About the Southwest Florida Regional Technology Partnership

Southwest Florida Regional Technology Partnership (SWFRTP) is a professional organization whose goals are to develop and sustain a vibrant community of technologically diverse professionals, establish an innovation and technology cluster and be a leading resource to foster success for technology-oriented organizations and professionals in the Southwest Florida area. To learn more about the SWFRTP, visit http://www.swfrtp.org.
About Harvey Software, Inc.
Founded in 1983, Harvey Software, Inc. is a highly regarded provider of effective, reliable shipping software to solve the parcel shipping problems of today's multi-carrier businesses. Harvey Software's CPS is a FedEx® Compatible Solution, UPS Ready®, USPS® certified and works with Endicia® Internet Postage. All Harvey products may be used in standalone or multi-user configurations under Windows operating systems. CPS users ship over 200 million packages per year. For additional information, contact Steve Stevenson, Harvey Software, Inc., 7050 Winkler Rd. #104, Fort Myers, FL 33919, 1-800-231-0296, http://www.HarveySoft.com.

Disclaimer

Brands and products referenced herein are the trademarks or registered trademarks of their respective holders.
Photo for Use with this Press Release:
# # #

Copyright © 2009 Harvey Software, Inc. All rights reserved.