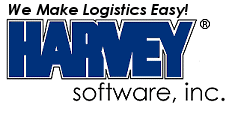 Harvey Software Announces Aggressive New CPS™ Shipping Software Solution

FOR IMMEDIATE RELEASE (06/16/09)

PRESS RELEASE

CONTACT:
Steve Stevenson
Harvey Software, Inc.
800-231-0296
http://www.HarveySoft.com

FORT MYERS, FL - Today, Harvey Software, Inc. announced it is aggressively moving to enhance its offerings by combining the features of all its products into a single product, CPS™ (Computerized Parcel System). In replacing Harvey Software's entire line of CPS products with a single product designed to lower a company's shipping costs and increase flexibility, Harvey Software is offering this new combined solution at a greatly reduced cost. The new changes include a simplified, all-in-one product supporting UPS, FedEx, USPS and others for domestic and international shipping services. No other carrier shipping solution is needed with the new CPS.

The new CPS also includes connectivity and tools to link with many other shipping solutions like Endicia Internet Postage, Dydacomp's Mail Order Manager (M.O.M.), Google Checkout order processing, Colinear System's Response, Amazon store order processing and others all at no additional cost. The new CPS is available at $99.95 per month with no long term contracts. Optionally, shippers can decide to pay quarterly or annually at a discount. The new CPS is available now for new and existing CPS users.

The new CPS service includes automatic carrier and product updates along with toll free support. It also includes initial installation help via remote access. The new CPS is a complete service to maximize a shipper's operations.

"Why are we taking these steps? With today's challenging business environment, CPS can help companies with savings and efficiency in moving products to their customers. With this single, all-in-one product and aggressive new billing options, there is no better solution for shippers than CPS," said Bob Sansone, Harvey Software's Sales Manager. "CPS customers are uniquely positioned to take full advantage of what the biggest US carriers can offer to optimize their shipping dollars without getting trapped by one of those proprietary, carrier installed shipping systems," Mr. Sansone explained. "New billing options let companies start using CPS for as little as $99.95 and begin seeing the savings right away."
About Harvey Software, Inc.
Founded in 1983, Harvey Software, Inc. is a highly regarded provider of effective, reliable shipping software to solve the parcel shipping problems of today's multi-carrier businesses. Harvey Software's CPS is a FedEx® Compatible Solution, UPS Ready®, USPS® certified and works with Endicia® Internet Postage. All Harvey products may be used in standalone or multi-user configurations under Windows operating systems. CPS users ship over 200 million packages per year. For additional information, contact Steve Stevenson, Harvey Software, Inc., 7050 Winkler Rd. #104, Fort Myers, FL 33919, 1-800-231-0296, http://www.HarveySoft.com.

Disclaimer

Brands and products referenced herein are the trademarks or registered trademarks of their respective holders.
Photo for Use with this Press Release:
# # #

Copyright © 2009 Harvey Software, Inc. All rights reserved.