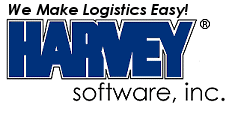 UPS Mail Innovations® Service Now Available to Harvey Software's CPS™ Users

FOR IMMEDIATE RELEASE (06/23/09)

PRESS RELEASE

CONTACT:
Steve Stevenson
Harvey Software, Inc.
800-231-0296
http://www.HarveySoft.com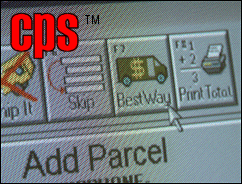 FORT MYERS, FL - Today, Harvey Software, Inc. announced the addition of support for the UPS Mail Innovations service to its Computerized Parcel System (CPS™) shipping software. UPS Mail Innovations works with the U.S. Postal Service® with significant savings for the shipper and provides the pick-up, processing, and interim transportation of mail with final delivery being made by the USPS®.

Specifically, the new UMI Module for CPS supports the popular UPS Mail Innovations domestic parcel shipping service for parcels under 1 pound. UPS Mail Innovations integrates the convenience of UPS with the every day delivery reach of the US Postal Service while providing substantial savings to the shipper. CPS users can choose UPS Mail Innovations for any package, or let CPS RateBots™ automatically rate shop and use UPS Mail Innovations every time it is the least expensive way to ship a package. For any RateBot that includes UPS Mail Innovations rate shopping, CPS users save with every qualifying package they ship.

"Anytime our CPS program lets a shipper take advantage of cost savings and great delivery performance, it's a win for our customers," said Steve Stevenson, Harvey Software's Director of Sales. "The number of companies looking for the best, least expensive alternate ways to ship lighter packages, especially to residences, is growing. This new UMI module puts CPS users in the driver's seat with the UPS Mail Innovations service. Simply tell the CPS automatic rate comparison system to use UPS Mail Innovations when it's the least expensive way to ship, and the work is done," Mr. Stevenson explained.
About Harvey Software, Inc.
Founded in 1983, Harvey Software, Inc. is a highly regarded provider of effective, reliable shipping software to solve the parcel shipping problems of today's multi-carrier businesses. Harvey Software's CPS is a FedEx® Compatible Solution, UPS Ready®, USPS® certified and works with Endicia® Internet Postage. All Harvey products may be used in standalone or multi-user configurations under Windows operating systems. CPS users ship over 200 million packages per year. For additional information, contact Steve Stevenson, Harvey Software, Inc., 7050 Winkler Rd. #104, Fort Myers, FL 33919, 1-800-231-0296, http://www.HarveySoft.com.

Disclaimer:

Brands and products referenced herein are the trademarks or registered trademarks of their respective holders.
Photo for Use with this Press Release:
# # #

Copyright © 2009 Harvey Software, Inc. All rights reserved.