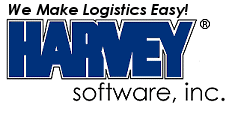 Previously Hard to Find Shipping System Hardware Now Available at Harvey Software's On-line Store Powered by Amazon.com®

FOR IMMEDIATE RELEASE (07/31/09)

PRESS RELEASE

CONTACT:
Steve Stevenson
Harvey Software, Inc.
800-231-0296
http://www.HarveySoft.com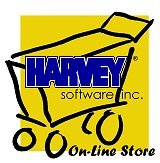 FORT MYERS, FL – Today, Harvey Software, Inc. introduced its new On-Line Store at http://www.HarveyShop.com, powered by Amazon.com and using Google Checkout™. Harvey Software's new On-line store provides one-stop shopping for the software and other equipment companies need to update and upgrade their shipping operations. More efficiency and speed in the shipping department put more profit on the bottom line. In addition, all of the shipping system equipment sold through the On-line store qualifies the buyer for Harvey Software's Shipper Dollars program that provides credit towards, or even free, CPS™ shipping software.

"Smarter shipping feeds a company's profits in so many ways," said Bert Hamilton, the President of Harvey Software. "The best multi-carrier shipping systems help packages go out the door faster and to the correct address using the best priced carrier and service. A challenge to shippers is finding in one place all of the equipment and software needed for a first class shipping operation. Our new store does just that," explained Mr. Hamilton. "As a bonus, all of the shipping hardware sold at our On-line store is compatible with the most popular shipping systems, including, of course, our CPS shipping system," Mr. Hamilton stated. "The Shipper Dollars program adds to the 'more profit' idea by giving buyers credit toward our CPS shipping software, including using CPS free. And a free multiple carrier shipping system can give any company the edge in today's market," Mr. Hamilton concluded.

Harvey Software's On-line store provides a complete range of shipping room equipment and supplies, from its premier Computerized Parcel System (CPS™) shipping software, shipping scales and thermal shipping label to report printers, barcode readers, computers, shipping labels and other shipping room necessities. All buyers receive Harvey Software Shipper Dollars towards equipment so the benefits do not stop with the deals at the store. The new On-line store, powered by Amazon.com makes shopping fast, safe and secure.
About Harvey Software, Inc.
Founded in 1983, Harvey Software, Inc. is a highly regarded provider of effective, reliable shipping software to solve the parcel shipping problems of today's multi-carrier businesses. Harvey Software's CPS is a FedEx® Compatible Solution, UPS Ready®, USPS® certified and works with Endicia® Internet Postage. All Harvey products may be used in standalone or multi-user configurations under Windows operating systems. CPS users ship over 200 million packages per year. For additional information, contact Steve Stevenson, Harvey Software, Inc., 7050 Winkler Rd. #104, Fort Myers, FL 33919, 1-800-231-0296, http://www.HarveySoft.com.

Disclaimer

Brands and products referenced herein are the trademarks or registered trademarks of their respective holders.
Photo for Use with this Press Release:
# # #

Copyright © 2009 Harvey Software, Inc. All rights reserved.