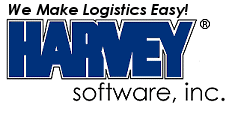 Harvey Software's Shipper Dollars Now Reward Endicia.com Users

FOR IMMEDIATE RELEASE (08/19/09)

PRESS RELEASE

CONTACT:
Steve Stevenson
Harvey Software, Inc.
800-231-0296
http://www.HarveySoft.com

FORT MYERS, FL – Today, Harvey Software, Inc. announced that Endicia has joined the list of companies that qualify for its new Shipper Dollars program. Harvey Software's Shipper Dollars provide credit towards the purchase of its multi-carrier CPS™ shipping software, giving shippers an easy way to use CPS for little to no cost. Adding Endicia Internet Postage shipping to CPS assures shippers that every package goes out the door at the lowest cost using the best possible service choice between all the carrier possibilities. Shippers receive 10% of monthly Endicia service fees, paid quarterly, as Shipper Dollars.
"The convenience of Endicia Internet Postage helps maximize the power of CPS RateBots™ automatic shipping price comparisons," said Steve Stevenson, Harvey Software's Director of Sales. "The Shipper Dollars program supports our goal that CPS should go beyond just making shipping more efficient by also adding more profit to the business," explained Mr. Stevenson. "By awarding Endicia users ten percent in Shipper Dollars toward our CPS shipping software, companies could even use CPS free. We are sure Harvey Software and CPS can give companies a needed edge in today's market," stated Mr. Stevenson. Shipper Dollars are also available for purchases made through Harvey Software's On-Line store, http://www.HarveyShop.com.
About Harvey Software, Inc.
Founded in 1983, Harvey Software, Inc. is a highly regarded provider of effective, reliable shipping software to solve the parcel shipping problems of today's multi-carrier businesses. Harvey Software's CPS is a FedEx® Compatible Solution, UPS Ready®, USPS® certified and works with Endicia® Internet Postage. All Harvey products may be used in standalone or multi-user configurations under Windows operating systems. CPS users ship over 200 million packages per year. For additional information, contact Steve Stevenson, Harvey Software, Inc., 7050 Winkler Rd. #104, Fort Myers, FL 33919, 1-800-231-0296, http://www.HarveySoft.com.

Disclaimer:

Brands and products referenced herein are the trademarks or registered trademarks of their respective holders.
Photo for Use with this Press Release:
# # #

Copyright © 2009 Harvey Software, Inc. All rights reserved.