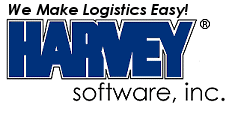 Harvey Software's CPS™ Shipping Software Users Shipping More, Showing Early Signs of Economic Recovery

FOR IMMEDIATE RELEASE (08/21/09)

PRESS RELEASE

CONTACT:
Steve Stevenson
Harvey Software, Inc.
800-231-0296
http://www.HarveySoft.com

FORT MYERS, FL – Today, Harvey Software, Inc. announced that users of its CPS™ (Computerized Parcel System) shipping software are now shipping more packages this year compared to last year. This recent trend of increased weekly shipping volume is occurring after months of lagging behind last year's shipments. This recent upward trend is another early indicator that the US economy is turning the corner to recovery. The reasons for recovery are mixed and some even seem to conflict, but it's clear that shippers using CPS are helping get the US economy back on track. Even though the major US package carriers report declining package volume, CPS users are recovering early.
"Our CPS users are an innovative group. As we talk with our customers, we find companies telling us their sales are increasing," said Bert Hamilton, President and CEO of Harvey Software. "We see reports that the daily package volume from the carriers has decreased, but our latest figures show our customers are shipping over 2% more than last year. That's a significant gain and a welcome sign," stated Mr. Hamilton. "Tracking requests made at our web site by the customers of our CPS users now show an increase compared to last year," explained Mr. Hamilton. "Today's most aggressive companies are finding ways to make sales. Companies like these choose CPS as a tool to streamline their shipping process both for speed and to help them get the best rate possible for every package they ship with the major US package carriers. It appears these companies, our customers, are a leading indicator that business, while not yet booming, is getting better. We are glad they are choosing CPS to help," said Mr. Hamilton.
About Harvey Software, Inc.
Founded in 1983, Harvey Software, Inc. is a highly regarded provider of effective, reliable shipping software to solve the parcel shipping problems of today's multi-carrier businesses. Harvey Software's CPS is a FedEx® Compatible Solution, UPS Ready®, USPS® certified and works with Endicia® Internet Postage. All Harvey products may be used in standalone or multi-user configurations under Windows operating systems. CPS users ship over 200 million packages per year. For additional information, contact Steve Stevenson, Harvey Software, Inc., 7050 Winkler Rd. #104, Fort Myers, FL 33919, 1-800-231-0296, http://www.HarveySoft.com.

Disclaimer

Brands and products referenced herein are the trademarks or registered trademarks of their respective holders.
Photo for Use with this Press Release:
# # #

Copyright © 2009 Harvey Software, Inc. All rights reserved.