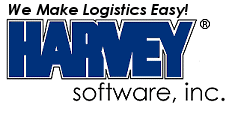 U-PIC Shipping Insurance Users Gain Harvey Software's Shipper Dollars Bonus
FOR IMMEDIATE RELEASE (09/01/09)

PRESS RELEASE

CONTACT:
Steve Stevenson
Harvey Software, Inc.
800-231-0296
http://www.HarveySoft.com

FORT MYERS, FL – Today, Harvey Software, Inc. announced that U-PIC has joined the growing list of companies participating in its Shipper Dollars program. Harvey Software's Shipper Dollars provide credit towards the purchase of its multi-carrier CPS™ shipping software, giving shippers an easy way to use CPS for little to no cost. U-PIC slashes the cost of shipping insurance by as much as 85%, so shippers who now purchase shipping insurance directly from the package carriers will start saving the very first day. With 20 years' experience, U-PIC secures the value of shipped packages with proven insurance coverage and fast claims service. Easy integration with Harvey Software's CPS shipping system means U-PIC savings are quick and easy to implement.
"U-PIC is a great company for shippers to work with, and their 20 year record tells the story about their reliability," said Bob Sansone, Harvey Software's Sales Manager. "Who does not want to save up to 85% on declared value insurance?" Mr. Sansone asked. "U-PIC has discount programs for every size shipper, whether you are shipping 50 parcels a week or 50,000 parcels a day. CPS makes sure every package goes out the door at the best rate and U-PIC makes sure the package insurance is priced right, too," Mr. Sansone explained. "Our Shipper Dollars bonus is that shippers receive up to 8% of their monthly U-PIC fees, paid quarterly, in Shipper Dollars. With this Shipper Dollars award based on their U-PIC account, companies can use our multiple-carrier CPS shipping system at a reduced price. Some now use Shipper Dollars and use CPS free," stated Mr. Sansone. "Companies today are looking for every advantage possible. We are sure CPS with U-PIC gives companies a much needed advantage in today's market," Mr. Sansone concluded. Shippers can sign up with CPS and Shipper Dollars at Harvey Software's web site at http://www.HarveySoft.com, and then click on the Shipper Dollars logo.
About U-PIC
Founded in 1989 and now established as a shipping insurance leader, U-PIC has been saving money for companies and individuals for many years. Its dedicated staff of licensed insurance agents can handle all small parcel insurance needs. U-PIC programs are designed to insure packages while saving time and money. From heavy volume users to individual buy-on-line shipments, U-PIC offers low competitive rates, state of the art methods of purchase, reporting, claims filing and premium payment. Contact U-PIC toll-free at 800-955-4623.
About Harvey Software, Inc.
Founded in 1983, Harvey Software, Inc. is a highly regarded provider of effective, reliable shipping software to solve the parcel shipping problems of today's multi-carrier businesses. Harvey Software's CPS is a FedEx® Compatible Solution, UPS Ready®, USPS® certified and works with Endicia® Internet Postage. All Harvey products may be used in standalone or multi-user configurations under Windows operating systems. CPS users ship over 200 million packages per year. For additional information, contact Steve Stevenson, Harvey Software, Inc., 7050 Winkler Rd. #104, Fort Myers, FL 33919, 1-800-231-0296, http://www.HarveySoft.com.

Disclaimer

Brands and products referenced herein are the trademarks or registered trademarks of their respective holders.
Photo for Use with this Press Release:
# # #

Copyright © 2009 Harvey Software, Inc. All rights reserved.