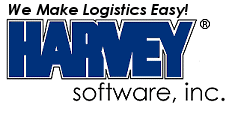 Multiple Carrier Shipping Software Expanded US Postal Service Support Yields Ideal Holiday Shipping System

FOR IMMEDIATE RELEASE (09/16/09)

PRESS RELEASE

CONTACT:
Steve Stevenson
Harvey Software, Inc.
800-231-0296
http://www.HarveySoft.com

FORT MYERS, FL – Today, Harvey Software announced that its flagship Computerized Parcel System (CPS™) shipping software now provides its most complete ever support for United States Postal Service® shippers. Currently, the USPS, with its host of flat rate Priority services, is making a strong bid to gain the small package business from on-line stores, mail order businesses and others. Shippers can use all USPS services to their best advantage with CPS, a fast, easy-to-use system that supports both domestic and international post office services. CPS supports those who manifest, those who print Internet postage directly on their shipping label and even those who apply stamps or a meter tape. CPS also allows shippers to use the UPS Mail Innovations service, which includes the post office as part of its final delivery system.

Automatic rate shopping in CPS compares USPS and other carriers' rates, so shippers get the best deal for every package using both domestic and international post office services. With its Priority Flat Rate Boxes and no surcharge for residential deliveries, the USPS is becoming very attractive to small package shippers as a solid alterative to the other US package carriers.

"Today's CPS shipping software is a terrific USPS shipping system," said Steve Stevenson, Harvey Software's Director of Sales. "CPS gives packages shippers a rich range of USPS services and handles USPS retail and both commercial rate types. CPS is certified for the USPS' MAC program for manifesting, or shippers can print Internet postage using Endicia.com. CPS also provides a host of tools to use a shipper's existing data plus CPS emails shipping notifications to customers," Mr. Stevenson explained. "UPS Mail Innovations is a recent addition to CPS. UPS Mail Innovations includes the USPS as part of its package delivery system, leveraging great prices for those who can use it. This is the best CPS ever for USPS shippers, and CPS includes extensive support for FedEx and UPS services, too," Mr. Stevenson concluded.
About Harvey Software, Inc.
Founded in 1983, Harvey Software, Inc. is a highly regarded provider of effective, reliable shipping software to solve the parcel shipping problems of today's multi-carrier businesses. Harvey Software's CPS is a FedEx® Compatible Solution, UPS Ready®, USPS® MAC™ certified and works with Endicia® Internet Postage. All Harvey products may be used in standalone or multi-user configurations under the Windows operating system. CPS users ship over 200 million packages per year. For additional information, contact Steve Stevenson, Harvey Software, Inc., 7050 Winkler Rd. #104, Fort Myers, FL 33919, 1-800-231-0296, http://www.HarveySoft.com.

Disclaimer

Brands and products referenced herein are the trademarks or registered trademarks of their respective holders.
Photo for Use with this Press Release:
# # #

Copyright © 2009 Harvey Software, Inc. All rights reserved.