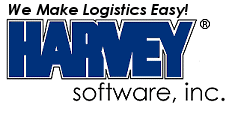 VerticalReponse Names Harvey Software Outstanding Customer in the Quarterly Checkie Awards

FOR IMMEDIATE RELEASE (11/30/09)

PRESS RELEASE

CONTACT:
Steve Stevenson
Harvey Software, Inc.
800-231-0296
http://www.HarveySoft.com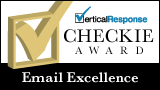 FORT MYERS, FL – Harvey Software, Inc. announced today that it has been recognized for its outstanding marketing success in the multi-carrier shipping software industry with a Checkie Award from VerticalResponse, Inc., a leading provider of self-service email marketing, online survey and direct mail solutions for small businesses. The Checkie Awards recognize VerticalResponse's outstanding customers across multiple industries that have achieved excellence in email marketing.
Harvey Software utilizes VerticalResponse for all monthly newsletter and customer service emails because of VerticalResponse's strict SPAM policies and overall reliability.
"At VerticalResponse we see examples of outstanding marketing campaigns being sent by our small business customers every day—so we created the Checkie Awards Program to publicly acknowledge the great work they are doing with VerticalResponse products," said Janine Popick, founder and CEO of VerticalResponse. "As a small business, VerticalResponse understands the value of being recognized for marketing success, and we're proud to announce that Harvey Software is among the winners of the Checkie Awards Program."
Checkie Awards are given out each quarter to VerticalResponse's most outstanding customers to recognize the creative work they do every day to build their respective businesses and keep small business a vital part of the economy.
The criteria used to evaluate award winners was broken down by category, and designed to recognize marketing success in both creativity and results. Harvey Software won this award based on the number of OPT-IN campaigns a month, email open rate, and click through rate.
"At Harvey Software keeping our customers easily informed about our shipping software and industry changes is the key to our continued success," stated Bert Hamilton Harvey Software's President/CEO. "VerticalResponse's email services are very important in helping us get this job done. We are honored that Harvey Software has been recognized by VerticalResponse with their quarterly Checkie Award," explained Mr. Hamilton.
The VerticalResponse Checkie Award Program recognized 65 award winners across the following industries: Advertising Agency, Business Supplies, Construction, Consulting, Education, Entertainment, Finance/Insurance, Health Services, Legal/Law, Life Coach, Manufacturing, Nonprofit, Publishing, Real Estate, Restaurant/Bar, Retail Services, Software/Hardware, Sports/Fitness, Travel, Wholesale/Distributors and Winery/Wine Retailer.
For more information about the VerticalResponse Checkie Award program, go to: http://www.VerticalResponse.com/CheckieAwards/
About Harvey Software, Inc.
Founded in 1983, Harvey Software, Inc. is a highly regarded provider of effective, reliable shipping software to solve the parcel shipping problems of today's multi-carrier businesses. Harvey Software's CPS is a FedEx® Compatible Solution, UPS Ready™, USPS® certified and works with Endicia™ Internet Postage. All Harvey products may be used in standalone or multi-user configurations under the Windows operating system. CPS users ship over 200 million packages per year. For additional information, contact Steve Stevenson, Harvey Software, Inc., 7050 Winkler Rd. #104, Fort Myers, FL 33919, 1-800-231-0296, http://www.HarveySoft.com
About VerticalResponse
VerticalResponse, Inc. is a leading provider of self-service email marketing, online surveys and direct mail services empowering small businesses to easily create, manage and analyze their own direct marketing campaigns. VerticalResponse's flagship product bundles email marketing, online surveys and direct mail postcards to offer customers an integrated Web-based direct marketing solution that's intuitive and affordable. VerticalResponse is headquartered in San Francisco, California. For additional information, please visit http://www.VerticalResponse.com
Disclaimer

Brands and products referenced herein are the trademarks or registered trademarks of their respective holders.
Photo for Use with this Press Release:
# # #

Copyright © 2009 Harvey Software, Inc. All rights reserved.