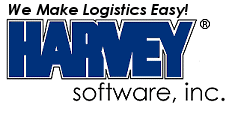 2010 CPS™ Shipping Software Update Expands Multiple Carrier Shipping Options and Supports Latest Carrier Requirements

FOR IMMEDIATE RELEASE (12/29/09)

PRESS RELEASE

CONTACT:
Steve Stevenson
Harvey Software, Inc.
800-231-0296
http://www.HarveySoft.com

FORT MYERS, FL – Harvey Software announced today it will release the newest version of its best selling product, the Computerized Parcel System (CPS), on January 4, 2010. This newest version of CPS incorporates CPS features developed throughout 2009, plus is fully updated with the latest carrier requirements for 2010. This includes updated carrier rates, services and surcharges for 2010. The CPS 2010 update concludes a year of development and reliability testing. The CPS update is being distributed now to existing CPS users at no charge.
In this release, CPS adds new international shipping services for USPS® and UPS® shippers. The new CPS also includes commercial, residential and post office box address status for those using the Address Validation Module. Shippers using Endicia® technology will enjoy a much easier setting for packages to be shipped at a future date. Shippers who depend on shipping information from CPS have new options to obtain shipping cost and description information.
"One new feature has our Address Verification Module check for commercial, residential and post office box address status, which insures accurate price shopping and keeps the wrong carrier from getting the package. It's a double bonus that saves money when a package is shipped as well as slashing extra charges for non-deliverable boxes. And it's just one of the changes for this year," said Mr. Bob Sansone, Harvey Software's Sales Manager. "CPS has great capability with an already wide, refined set of features. We paid a lot of attention this year to fine-tuning CPS, making our daily shipping reports more informative, improving shipping history record keeping, creating easier ways to eliminate shipping steps and, of course, CPS carries the latest carrier certifications, including the newly required shipping labels, data upload such as UPS PLD, and zone and service changes," Mr. Sansone stated. The CPS 2010 update is distributed by download. Existing CPS users can receive their update in December. An update installation timer will install it the first time CPS is used on or after January 4, 2010.
About Harvey Software, Inc.
Founded in 1983, Harvey Software, Inc. is a highly regarded provider of effective, reliable shipping software to solve the parcel shipping problems of today's multi-carrier businesses. Harvey Software's CPS is a FedEx® Compatible Solution, UPS Ready®, USPS® certified and works with Endicia® Internet Postage. All Harvey products may be used in standalone or multi-user configurations under the Windows operating system. CPS users ship over 200 million packages per year. For additional information, contact Steve Stevenson, Harvey Software, Inc., 7050 Winkler Rd. #104, Fort Myers, FL 33919, 1-800-231-0296, http://www.HarveySoft.com.
Disclaimer

Brands and products referenced herein are the trademarks or registered trademarks of their respective holders.
Photo for Use with this Press Release:
# # #

Copyright © 2009 Harvey Software, Inc. All rights reserved.