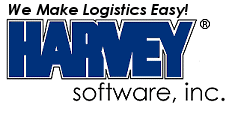 Business Partners Provide Big Savings for Package Shippers Under New Harvey Software Partner Programs

FOR IMMEDIATE RELEASE (02/25/10)

PRESS RELEASE

CONTACT:
Steve Stevenson
Harvey Software, Inc.
800-231-0296
http://www.HarveySoft.com





FORT MYERS, FL – Today, Harvey Software Inc. announced an immediate expansion of its Business Partner opportunities. Harvey Software's most popular product, the multiple carrier Computerized Parcel System (CPS™) shipping software, is already established as one of the premier shipping systems available. Harvey Software Business Partners use CPS, add the advantage of their local presence and expertise, and bring their customers both increased sales and significant savings in their shipping operations.

"CPS is well positioned to help business solution providers, systems integrators and business consultants bring real value to their customers. When you help a shipper save money on every package plus help them ship a package faster, you deliver to their bottom line. CPS is the platform that helps our business partners deliver this kind of value," said Bob Sansone, Harvey Software's Director of Sales. "Our varied business partner categories provide a fit for companies with software and systems expertise as well those supplying business services and even shipping system hardware and equipment," Mr. Sansone explained. Today there is a strong focus on how shipping charges affect the bottom line, both directly as an expense and also indirectly as a significant cause of shopping cart abandonment and lost sales. As a multiple carrier shipping system, CPS has the features to help.

"Today's clients want that competitive edge to sell more, plus minimize shipping and other costs. In shipping, we've found this requires more than just printing a label from the software the shipping carriers provide," stated Mr. Sansone. "For example, we offer the ability for our business partners' clients to not only compare rates between the shipping carriers but also leverage time guaranteed services so they don't overpay for express service when ground service will do the job and do it for less. This creates important savings, and this is just one area where our partners can help with CPS," explained Mr. Sansone. The process to become a Harvey Software Business Partner is not complicated and is available now.
| | |
| --- | --- |
| | Integrated Partners – provide solutions for mail order, retail, manufacturing, shopping cart, ecommerce system or other applications using Harvey Software products for their shipping solution. Integrated Partners are trained to resell and support Harvey Software's supply chain tools. |
| | Solutions Partners - business consultants, systems integrators and carrier service providers that provide enhanced services, and can sell, install, support and train shippers in the use of Harvey Software products. |
| | Technology Partners - peripheral providers, third party software and platform providers that offer solutions supported as integrated features found in Harvey Software products. |
| | Compliance Partners - local, regional, national and global carriers with which Harvey Software supports and maintains compliance. |
| | CPS Certified - Many Harvey Software Integrated and Solutions providers are certified experts in installing, integrating, supporting and training in the use CPS. To achieve this level of expertise they have received special training in installing and integrating CPS for your business needs. Only those Business Partners that have achieved this level of service can display the CPS Certified seal in their literature, at their web site and on other marketing literature. |
About Harvey Software, Inc.
Founded in 1983, Harvey Software, Inc. is a highly regarded provider of effective, reliable shipping software to solve the parcel shipping problems of today's multi-carrier businesses. Harvey Software's CPS is a FedEx® Compatible Solution, UPS Ready®, USPS® certified and works with Endicia® Internet Postage. All Harvey products may be used in standalone or multi-user configurations under the Windows operating system. CPS users ship over 200 million packages per year. For additional information, contact Steve Stevenson, Harvey Software, Inc., 7050 Winkler Rd. #104, Fort Myers, FL 33919, 1-800-231-0296, http://www.HarveySoft.com.
Disclaimer

Brands and products referenced herein are the trademarks or registered trademarks of their respective holders.
Photo for Use with this Press Release:
# # #

Copyright © 2010 Harvey Software, Inc. All rights reserved.