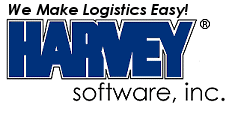 Multiple Carrier Shipping Software Developer Establishes UPS Mail Innovations and FedEx SmartPost Tracking Site

FOR IMMEDIATE RELEASE (03/17/10)

PRESS RELEASE

CONTACT:
Steve Stevenson
Harvey Software, Inc.
800-231-0296
http://www.HarveySoft.com

FORT MYERS, FL – Today, Harvey Software Inc. announced that its package tracking web site now provides information about packages shipped with UPS Mail Innovations® and FedEx SmartPost®. Anyone wanting the latest status of their United Parcel Service® (UPS®), FedEx® or US Postal Service® (USPS®) packages can access this information in seconds. This site is completely available for use by the general public. Tracking is available directly from Harvey's home page at www.HarveySoft.com. In addition, the SHIP eLERT® email shipping notification sent by Harvey Software's Computerized Parcel System (CPS™) multiple carrier shipping software includes a tracking link for UPS, FedEx and USPS packages shipped with CPS. Harvey Software's tracking page is by far its most visited page, gathering tens of thousands of hits every month.

"Our tracking page is an 'all-in-one' tracking site for UPS, FedEx and the Post Office," said Bob Sansone, Harvey Software's Director of Sales. "Anyone expecting a UPS, FedEx or USPS package just enters the carrier and package tracking number and our tracking page immediately links to the most up to the minute information direct from the carrier," Mr. Sansone explained. "Sure, you can go to the individual carrier tracking sites, but why visit several web sites when just one does the job?" continued Mr. Sansone. "And, our CPS shipping software sends its SHIP eLERT shipping notice so customers just click one link to get tracking information. Up-to-date information that is easy to obtain makes customers glad to do business with you, and that's what our tracking site delivers," Mr. Sansone stated. Today's customers place more and more emphasis on the importance of package tracking, and when customers can easily get package information, their satisfaction rises and their calls to customer service fall. Both go to the bottom line.
About Harvey Software, Inc.
Founded in 1983, Harvey Software, Inc. is a highly regarded provider of effective, reliable shipping software to solve the parcel shipping problems of today's multi-carrier businesses. Harvey Software's CPS is a FedEx® Compatible Solution, UPS Ready®, USPS® certified and works with Endicia® Internet Postage. All Harvey products may be used in standalone or multi-user configurations under the Windows operating system. CPS users ship over 200 million packages per year. For additional information, contact Steve Stevenson, Harvey Software, Inc., 7050 Winkler Rd. #104, Fort Myers, FL 33919, 1-800-231-0296, http://www.HarveySoft.com.
Disclaimer

Brands and products referenced herein are the trademarks or registered trademarks of their respective holders.
Photo for Use with this Press Release:
# # #

Copyright © 2010 Harvey Software, Inc. All rights reserved.