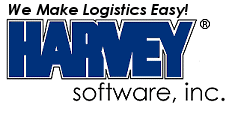 Endicia Return Shipping Label Option Now Available in Multiple Carrier Shipping Software System

FOR IMMEDIATE RELEASE (04/26/10)

PRESS RELEASE

CONTACT:
Steve Stevenson
Harvey Software, Inc.
800-231-0296
http://www.HarveySoft.com
| | | |
| --- | --- | --- |
| | + | |
FORT MYERS, FL – Today, Harvey Software Inc. announced its flagship Computerized Parcel System (CPS™) multi-carrier shipping software has added Endicia's Return Shipping Labels to its available selection of shipping return options. The return label can be mailed to the customer, or it can be printed in the PDF format that can be emailed to the customer. The Endicia shipping return label prints like any other CPS shipping label, so this is a simple and convenient solution for returns without any extra accounting or permit fees.
"By adding Endicia Return Labels, CPS users now have their choice of return services using Endicia, UPS, FedEx and the US Postal Service," said Bob Sansone, Harvey Software's Director of Sales. "There is no mailing deadline for Return Shipping Labels and you can use any domestic mail class. Just choose the level of service and your customer can drop the package off at a Post Office or collection box," Mr. Sansone explained. "Printing your own pre-paid Return Shipping Labels through Endicia lets every company provide excellent service for its customers and save $660 in annual accounting/permit fees. This is great for everyone." stated Mr. Sansone. Endicia Return Labels are in the latest release of CPS, and they are included in every CPS package.
About Harvey Software, Inc.
Founded in 1983, Harvey Software, Inc. is a highly regarded provider of effective, reliable shipping software to solve the parcel shipping problems of today's multi-carrier businesses. Harvey Software's CPS is a FedEx® Compatible Solution, UPS Ready®, USPS® certified and works with Endicia® Internet Postage. All Harvey products may be used in standalone or multi-user configurations under the Windows operating system. CPS users ship over 200 million packages per year. For additional information, contact Steve Stevenson, Harvey Software, Inc., 7050 Winkler Rd. #104, Fort Myers, FL 33919, 1-800-231-0296, http://www.HarveySoft.com.
Disclaimer

Brands and products referenced herein are the trademarks or registered trademarks of their respective holders.
Photo for Use with this Press Release:
# # #

Copyright © 2010 Harvey Software, Inc. All rights reserved.