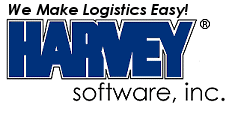 Endicia.com Free Trial Period Doubled for Those Who Sign Up Through Harvey Software Inc. Web Site

FOR IMMEDIATE RELEASE (08/20/10)

PRESS RELEASE

CONTACT:
Steve Stevenson
Harvey Software, Inc.
800-231-0296
http://www.HarveySoft.com

FORT MYERS, FL - August 1, 2010 - Harvey Software has announced that companies that sign up for Endicia Internet postage services through Harvey Software's web site will receive a free trial of Endicia services for 60 days. This is double the free trial that Endicia offers directly and is available to all CPS users trying Endicia for the first time. Internet postage with Endicia perfectly complements Harvey Software's Computerized Parcel System (CPS™) multiple carrier shipping software to create a fast, powerful domestic and international US Postal Service shipping system. Shippers pay only for the postage and insurance they use.

CPS with Endicia forms a solid shipping platform ideal for online sellers, retailers, fulfillment providers and other direct to consumer sellers and shippers. Endicia Internet postage takes the place of manifesting, postage meters and stamps for package shippers. After a package is processed and the shipping label is printed with postage printed on it, the shipping steps are complete and the package is ready to be given to the post office for delivery.

"Endicia provides discounted commercial postage rates for a number of domestic and international postal services, and these are immediately available for Endicia users," said Mr. Bob Sansone, Harvey Software's Director of Sales. "One CPS user told us 'With CPS, we use Endicia to the best advantage for us every time. And CPS lets me easily use my data in real time and allows unlimited growth.' This extended free trial of Endicia makes this shipping power and savings available to every CPS user. There is no easier way to ship with the post office. This great offer continues through August 31st," Mr. Sansone stated.
To learn more about CPS and purchasing postage online, visit: http://www.HarveySoft.com/Endicia/index.htm
About Harvey Software, Inc.
Harvey Software is an established, leading developer of globally ready, eco-friendly, multiple-carrier shipping software solutions, providing businesses with shipping solutions since 1983. Harvey Software's premium shipping solution, the Computerized Parcel System (CPS™) increases profits, boosts domestic and international shipping efficiency, reduces shipping expenses and eliminates the inefficiencies of single carrier software systems. CPS is a FedEx® Compatible Solution, is UPS Ready®, USPS® certified and works with Endicia® Internet Postage. CPS can be purchased, downloaded, installed, and supported all over the Internet.

For additional information, contact Steve Stevenson, Harvey Software, Inc., 7050 Winkler Rd. #104, Fort Myers, FL 33919, 1-239-243-0034, http://www.HarveySoft.com.

Disclaimer
Brands and products referenced herein are the trademarks or registered trademarks of their respective holders.

Photo for Use with this Press Release:
# # #

Copyright © 2010 Harvey Software, Inc. All rights reserved.