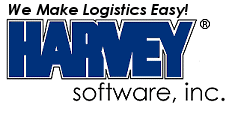 Harvey Software, Inc. Consolidates and Updates its Logos

FOR IMMEDIATE RELEASE (04/14/11)

PRESS RELEASE

CONTACT:
Steve Stevenson
Harvey Software, Inc.
800-231-0296
http://www.HarveySoft.com

FORT MYERS, FL – April 14, 2011 - Today, Harvey Software, the developer of CPS shipping software, announced it has changed the use of their logos. Since the company's founding in 1983, the company has used its recognizable rabbit ears logo. Starting today, the HARVEY and rabbit registered logos will be replaced with just the HARVEY name logo.

"When we began the company in 1983, one of the early products was a DOS shell that sat in the background as an invisible helper. The invisible rabbit seemed like the perfect choice to represent what we did at that time," said Bert Hamilton, founder, President and CEO of Harvey Software in explaining this change. "But the DOS shell was short lived and our focus switched to supplying shipping software for today's Internet retailers and other shippers. Our company changed but our logos never expressed our new focus. Today we are moving in a very exciting direction, so we feel now is the appropriate time to update our logo to more effectively tell what we do," Mr. Hamilton continued. As part of this change, Harvey Software's management team feels that using the one logo provides a better message. The updated logo is accompanied with the new "We Make Logistics Easy!" tag line.

Dan Turbeville, Harvey Software's Chief Operating Officer said, "It's always good to look at different aspects of your company from time to time and make appropriate adjustments. We feel now is the time to retire the rabbit and add the tagline so that our logo more effectively reflects what we do. And what we do is make logistics easier for distribution centers, fulfillment houses, supply chain operations as well as retailers selling their products over the Internet."
About Harvey Software, Inc.
Harvey Software is an established, leading developer of globally ready, eco-friendly, multiple-carrier shipping software solutions, providing businesses with shipping solutions since 1983. Harvey Software's premium shipping solution, the Computerized Parcel System (CPS™) increases profits, boosts domestic and international shipping efficiency, reduces shipping expenses and eliminates the inefficiencies of single carrier software systems. CPS is a FedEx® Compatible Solution, is UPS Ready®, USPS® certified and works with Internet Postage. CPS can be purchased, downloaded, installed, and supported all over the Internet.

For additional information, contact Steve Stevenson, Harvey Software, Inc., 7050 Winkler Rd. #104, Fort Myers, FL 33919, 1-239-243-0034, http://www.HarveySoft.com.

Disclaimer
Brands and products referenced herein are the trademarks or registered trademarks of their respective holders.

Photos for Use with this Press Release
# # #

Copyright © 2011 Harvey Software, Inc. All rights reserved.