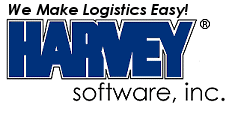 Harvey Software Announces New Prices for CPS Shipping Software

FOR IMMEDIATE RELEASE (04/20/11)

PRESS RELEASE

CONTACT:
Steve Stevenson
Harvey Software, Inc.
800-231-0296
http://www.HarveySoft.com

FORT MYERS, FL - April 19, 2011 – Today, Harvey Software, Inc., announced new pricing for its Computerized Parcel System (CPS™) multi-carrier shipping software. The new prices are effective immediately. In addition to the new prices for its software, the company will also allow customers to select payment terms that best meet their needs. Customers now have the choice to pay monthly, quarterly or annually.

"With all the new enhancements, integrations and money saving features recently added, CPS now gives today's shipper more of an ability to effectively leverage the services of UPS, FedEx, and the United States Postal Service than ever before," said Dan Turbeville, Harvey Software's COO. "We listened to our customers and business partners and determined that changes were necessary. These changes are in line with our goal of making logistics easy for everyone that uses our solutions," Mr. Turbeville continued. In addition to these changes, the company is opening a new on-line store that enables customers to be up and shipping with CPS at any time, 24/7.
About Harvey Software, Inc.
Harvey Software is an established, leading developer of globally ready, eco-friendly, multiple-carrier shipping software solutions, providing businesses with shipping solutions since 1983. Harvey Software's premium shipping solution, the Computerized Parcel System (CPS™) increases profits, boosts domestic and international shipping efficiency, reduces shipping expenses and eliminates the inefficiencies of single carrier software systems. CPS is a FedEx® Compatible Solution, is UPS Ready®, USPS® certified and works with Internet Postage. CPS can be purchased, downloaded, installed, and supported all over the Internet.

For additional information, contact Steve Stevenson, Harvey Software, Inc., 7050 Winkler Rd. #104, Fort Myers, FL 33919, 1-239-243-0034, http://www.HarveySoft.com.
Disclaimer
Brands and products referenced herein are the trademarks or registered trademarks of their respective holders.

Photos for Use with this Press Release
# # #

Copyright © 2011 Harvey Software, Inc. All rights reserved.