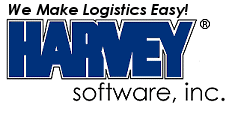 Multiple Carrier Shipping System Now Links to Popular Magento eCommerce Software Platform

FOR IMMEDIATE RELEASE (04/27/11)

PRESS RELEASE

CONTACT:
Steve Stevenson
Harvey Software, Inc.
800-231-0296
http://www.HarveySoft.com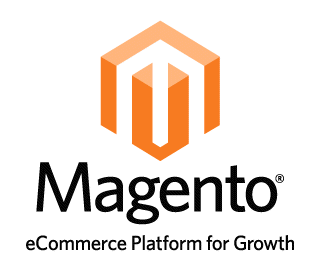 FORT MYERS, FL – April 27, 2011 - Today, Harvey Software announced it has created a software tool kit linking the popular Magento eCommerce software platform to Harvey's best-selling Computerized Parcel System (CPS™) shipping software. CPS integrates directly to the Magento order files, streamlining a merchant's fulfillment process. When a company receives orders via their Magento storefront, that data is immediately available to the CPS shipping system. The time lapse between taking and shipping an order can make or break an online merchant's operation, so Magento users benefit immediately. Other shipping systems require additional, time-consuming steps to link to Magento shipping data.

"If you've ever used the popular Magento eCommerce platform to sell products online, only to be left with the process of exporting the order data so you can import it into the so-called "Free" carrier shipping solutions, then you will definitely appreciate what Harvey Software, Inc. has to offer you today," said Mr. Terry Kennedy, Harvey's Vice President of Alliance Marketing. "If you have always wanted to take the hassle out of creating shipping labels and automate the process among all carriers at the same time, then CPS is the solution for you. This is an integrated solution that allows you to ship with any of the carriers from a single, easy-to-use system that integrates seamlessly with your Magento storefront," Mr. Kennedy stated. "There is no more re-keying order information and no more exporting and importing data into multiple shipping solutions. Just key in the Magento-generated order number and CPS handles the rest. What could be easier?" explained Mr. Kennedy.

Using this link, the shipping department always has the data it needs to ship any order. CPS also sends e-mail shipping notices to package recipients, providing an extra measure of customer service. The new Magento interface is simple to set up and use and provides the type of shipping system integration that Magento users can use today. The Magento integration is available free for all CPS users.

"We believe developing a business partner community to serve the needs of our customers is vital," said Dan Turbeville, Chief Operating Officer at Harvey Software. "We are actively pursuing new business partners that can assist customers in integrating Magento to CPS. Those interested in becoming a business partner of Harvey Software should visit our Partner page at http://harveysoftware.com/cps_pgs/isv.htm," Mr. Turbeville explained.

About Harvey Software, Inc.
Harvey Software is an established, leading developer of globally ready, eco-friendly, multiple-carrier shipping software solutions, providing businesses with shipping solutions since 1983. Harvey Software's premium shipping solution, the Computerized Parcel System (CPS™) increases profits, boosts domestic and international shipping efficiency, reduces shipping expenses and eliminates the inefficiencies of single carrier software systems. CPS is a FedEx® Compatible Solution, is UPS Ready®, USPS® certified and works with Internet Postage. CPS can be purchased, downloaded, installed, and supported all over the Internet.

For additional information, contact Steve Stevenson, Harvey Software, Inc., 7050 Winkler Rd. #104, Fort Myers, FL 33919, 239-243-0034, http://www.HarveySoft.com.
For information about becoming a Harvey Software Business Partner, contact Terry Kennedy, VP of Marketing Alliances, 7050 Winkler Rd. #104, Fort Myers, FL 33919, 800-231-0296, http://www.HarveySoft.com/.
Disclaimer
Brands and products referenced herein are the trademarks or registered trademarks of their respective holders.

Photos for Use with this Press Release
# # #

Copyright © 2011 Harvey Software, Inc. All rights reserved.