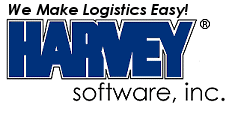 Harvey Software Welcomes New Chief Operating Officer

FOR IMMEDIATE RELEASE (05/04/11)

PRESS RELEASE

CONTACT:
Steve Stevenson
Harvey Software, Inc.
800-231-0296
http://www.HarveySoft.com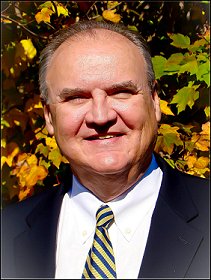 FORT MYERS, FL – May 4, 2011 – Harvey Software, Inc., announced today that Dan Turbeville has joined its executive staff, accepting the position of Chief Operating Officer. In introducing Mr. Turbeville, Bert Hamilton, founder and CEO said, "I am pleased to announce that Dan comes to us with a wealth of experience after a 34 year career at UPS. Prior to his new position, Dan was instrumental in providing consultative services to Harvey Software in the development of a new business plan which we believe will take Harvey Software to new heights." Mr. Turbeville stated "I have been associated with the company and Mr. Hamilton for almost 20 years now. I believe in the quality and value our products bring to the shipping public and looking forward to implementing our plan over the course of the next few months. Stay tuned. I am excited about my new role here and you will soon be hearing much more about Harvey Software."

About Harvey Software, Inc.
Harvey Software is an established, leading developer of globally ready, multi-carrier shipping software solutions, providing businesses with shipping solutions since 1983. Harvey Software's premium shipping solution, the Computerized Parcel System (CPS™) increases profits, boosts domestic and international shipping efficiency, reduces shipping expenses and eliminates the inefficiencies of single carrier software systems. CPS is a FedEx® Compatible Solution, is UPS Ready®, USPS® certified and works with Internet Postage. CPS can be purchased, downloaded, installed, and supported all over the Internet.

For additional information about this release, contact Steve Stevenson, Harvey Software, Inc., 7050 Winkler Rd. #104, Fort Myers, FL 33919, 800-231-0296, http://www.HarveySoft.com.
Disclaimer
Brands and products referenced herein are the trademarks or registered trademarks of their respective holders.

Photos for Use with this Press Release
# # #

Copyright © 2011 Harvey Software, Inc. All rights reserved.