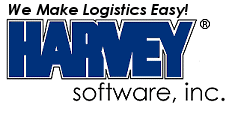 Multiple Carrier Shipping System Supports New Discounted Post Office Shipping Services

FOR IMMEDIATE RELEASE (05/05/11)

PRESS RELEASE

CONTACT:
Steve Stevenson
Harvey Software, Inc.
800-231-0296
http://www.HarveySoft.com

FORT MYERS, FL – May 5, 2011 – Today, Harvey Software announced that its flagship Computerized Parcel System (CPS™) multiple carrier shipping software allows shippers to take advantage of the savings with the new, discounted prices for First-Class Commercial Base and Commercial Plus services, which became effective on April 17, 2011. These new services are available for qualifying shippers who use Internet postage or who use the Post Office manifest.

This is the first time discounted pricing like this is available for First-Class mail shippers and is the first time First-Class service is available for packages weighing up to one pound. Previously, any package over 13 ounces would be shipped by Priority Mail, the service closest to First-Class, or another service. For those who qualify, shippers can save over 20% using the Commercial Plus service. For packages from 1 to 13 ounces, the Commercial Base service saves from over 4% to over 8%, depending on the package weight, compared to regular First-Class retail rates.

"The Post Office already allowed discounts for Priority Mail services for Internet Postage and those manifesting. By extending discounts to First-Class package services, using the Post Office for lighter packages becomes more attractive than ever," said Mr. Bob Sansone, Harvey Software's Director of Sales. "Any company can get the Commercial Base discounts by using Internet Postage or manifesting. The Commercial Plus service has quantity requirements, and our CPS shipping software lets shippers take advantage of all these new services," explained Mr. Sansone. "No matter how much you are shipping, CPS lets you use these discounted services and can automatically help choose the best way to ship every package," continued Mr. Sansone. "Shippers can use all USPS services to their best advantage with CPS which is very important since we see the Post Office becoming more and more important, especially to Internet eCommerce companies," Mr. Sansone continued. "This is the best CPS ever for USPS domestic and international shippers, while also providing extensive support for FedEx and UPS services, too," Mr. Sansone concluded.

About Harvey Software, Inc.
Harvey Software is an established, leading developer of globally ready, multi-carrier shipping software solutions, providing businesses with shipping solutions since 1983. Harvey Software's premium shipping solution, the Computerized Parcel System (CPS™) increases profits, boosts domestic and international shipping efficiency, reduces shipping expenses and eliminates the inefficiencies of single carrier software systems. CPS is a FedEx® Compatible Solution, is UPS Ready®, USPS® certified and works with Internet Postage. CPS can be purchased, downloaded, installed, and supported all over the Internet.

For additional information about this release, contact Steve Stevenson, Harvey Software, Inc., 7050 Winkler Rd. #104, Fort Myers, FL 33919, 800-231-0296, http://www.HarveySoft.com.
Disclaimer
Brands and products referenced herein are the trademarks or registered trademarks of their respective holders.

Photos for Use with this Press Release
# # #

Copyright © 2011 Harvey Software, Inc. All rights reserved.