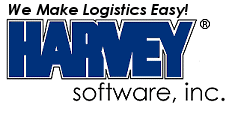 Harvey Software Appoints New Alliance Marketing Vice President

FOR IMMEDIATE RELEASE (05/10/11)

PRESS RELEASE

CONTACT:
Steve Stevenson
Harvey Software, Inc.
800-231-0296
http://www.HarveySoft.com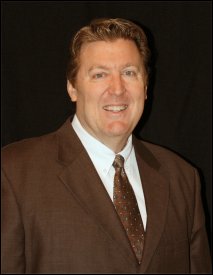 FORT MYERS, FL – May 10, 2011 – Harvey Software, Inc., announced today it has brought on board a new Vice President of Alliance Marketing. "I am pleased to welcome Terry Kennedy to Harvey Software, Inc. as our new Vice President of Alliance Marketing," said Bert Hamilton, Harvey Software's Founder and CEO. "Using his 30 years of experience in the transportation industry, Terry will focus on strengthening our business partner programs and bringing Harvey Software together with new business partners. Terry will also be instrumental in extending our reach through further development of our strategic partner programs," stated Mr. Hamilton.

Mr. Kennedy described his excitement about his new role at Harvey Software. "I firmly believe in the quality and value that Harvey Software delivers. I have worked with Mr. Hamilton and Harvey Software on many occasions over the years to meet the needs of customers who require sophisticated shipping solutions," Mr. Kennedy explained. "I look forward to building on the quality and service that Harvey Software has come to be known for. After spending the last 30 years at FedEx and UPS, I have a very good grasp for the needs and services that customers are looking for in a multi-carrier shipping solution. The future at Harvey Software is very bright and I really look forward to taking our brand to new levels," Mr. Kennedy stated.

About Harvey Software, Inc.
Harvey Software is an established, leading developer of globally ready, multi-carrier shipping software solutions, providing businesses with shipping solutions since 1983. Harvey Software's premium shipping solution, the Computerized Parcel System (CPS™) increases profits, boosts domestic and international shipping efficiency, reduces shipping expenses and eliminates the inefficiencies of single carrier software systems. CPS is a FedEx® Compatible Solution, is UPS Ready®, USPS® certified and works with Internet Postage. CPS can be purchased, downloaded, installed, and supported all over the Internet.

For additional information about this release, contact Steve Stevenson, Harvey Software, Inc., 7050 Winkler Rd. #104, Fort Myers, FL 33919, 800-231-0296, http://www.HarveySoft.com.
Disclaimer
Brands and products referenced herein are the trademarks or registered trademarks of their respective holders.

Photos for Use with this Press Release
# # #

Copyright © 2011 Harvey Software, Inc. All rights reserved.