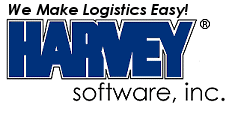 Strategy to Combat Shopping Cart Abandonment Presented by Multi-Carrier Shipping System Developer

FOR IMMEDIATE RELEASE (07/19/11)

PRESS RELEASE

CONTACT:
Steve Stevenson
Harvey Software, Inc.
800-231-0296
http://www.harveysoft.com/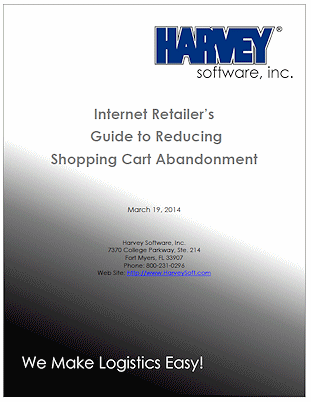 FORT MYERS, FL – July 19, 2011 – Today, Harvey Software, Inc. published its "Internet Retailer's Guide to Reducing Shopping Cart Abandonment", a whitepaper addressing the correct ways to determine and present shipping charges to customers to help reduce the 50% to 70% shopping cart abandonment rate that many experience. The strategies revealed in the whitepaper easily translate to any business that incurs an expense when shipping to their customers. The whitepaper guide is free to download at Harvey Software's web site.

"This whitepaper provides information that companies can put into action to increase sales by cutting down on lost shopping cart business. The paper presents an explanation of the three major ways to handle shipping charges, then examines alternatives for presenting shipping charges to the customer. Companies now have a roadmap to decide the best way to handle shipping costs and attack the problem of lost orders," said Bert Hamilton, President and CEO of Harvey Software. "Our CPS shipping software is an integral part of equipping shippers with the tools and knowledge to develop the best shipping strategy to maximize profits, minimize lost business and combat shopping cart abandonment," Mr. Hamilton explained. "The goal is to show not just the ways that companies can handle shipping charges, but also how the right shipping strategies can be used to boost Internet resellers' profits," Mr. Hamilton concluded.

About Harvey Software, Inc.
Harvey Software is an established, leading developer of globally ready, multi-carrier shipping software solutions, providing businesses with shipping solutions since 1983. Harvey Software's premium shipping solution, the Computerized Parcel System (CPS™) increases profits, boosts domestic and international shipping efficiency, reduces shipping expenses and eliminates the inefficiencies of single carrier software systems. CPS is a FedEx® Compatible Solution, is UPS Ready®, USPS® certified and works with Internet Postage. CPS can be purchased, downloaded, installed, and supported all over the Internet.

For additional information about this release, contact Steve Stevenson, Harvey Software, Inc., 7050 Winkler Rd. #104, Fort Myers, FL 33919, 800-231-0296, http://www.harveysoft.com/.
Disclaimer
Brands and products referenced herein are the trademarks or registered trademarks of their respective holders.

Photos for Use with this Press Release
# # #

Copyright © 2011 Harvey Software, Inc. All rights reserved.