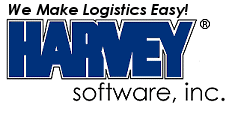 Multi-Carrier Shipping Software System Provides More Accurate Financial Data for Accounting Systems

FOR IMMEDIATE RELEASE (07/25/11)

PRESS RELEASE

CONTACT:
Steve Stevenson
Harvey Software, Inc.
800-231-0296
http://www.harveysoft.com/

FORT MYERS, FL – July 25, 2011 – Today, Harvey Software shared information illustrating how a multi-carrier shipping system instead of a 'free', carrier-provided shipping system improves the accuracy and timeliness of shipping system data provided to a company's accounting system. Many companies today want to take advantage of multiple carriers to deliver their packages. If a company uses different shipping systems for each carrier instead of a single, multi-carrier shipping system, not only are the actual shipping steps spread out both logically and physically, but getting data to and from the accounting system becomes much more complicated. When both package processing and data integration involve extra steps, data returned to accounting is more subject to errors and inaccuracies, which may cause accuracy problems in systems ranging from customer billing to sales forecasts.

"The shipping system should make the shipping staff's life easier, and it's important for the accounting side, too," said Bob Sansone, Harvey Software's Director of Sales. "Use a different shipping system for every carrier and there are multiple sources of accounting data to keep track of. A multiple carrier shipping system like our CPS shipping software becomes a single source of shipping data for accounting, greatly reducing potential errors and effort," explained Mr. Sansone. "Here's an example that I was just told about by a prospect. The company determined that one of their carriers was the better choice for their entire day's shipping. But, they had already shipped the entire day's shipping, 120 packages, with another carrier, using separate systems for each carrier. To fix this, they deleted each package in the first system, then re-shipped each package in the second system. That was bad enough, but then they had to tackle the accounting side, adjusting every shipping charge in their accounting system plus monitoring the original carrier's bill to be sure they were not billed for the packages that were shipped with the other carrier. To correct all of this took hours, but made them reevaluate their entire shipping procedure. They called me the day after this happened, saying they never wanted to be in that situation again. They solved this by purchasing our multi-carrier CPS shipping software," concluded Mr. Sansone.

About Harvey Software, Inc.
Harvey Software is an established, leading developer of globally ready, multi-carrier shipping software solutions, providing businesses with shipping solutions since 1983. Harvey Software's premium shipping solution, the Computerized Parcel System (CPS™) increases profits, boosts domestic and international shipping efficiency, reduces shipping expenses and eliminates the inefficiencies of single carrier software systems. CPS is a FedEx® Compatible Solution, is UPS Ready®, USPS® certified and works with Internet Postage. CPS can be purchased, downloaded, installed, and supported all over the Internet.

For additional information about this release, contact Steve Stevenson, Harvey Software, Inc., 7050 Winkler Rd. #104, Fort Myers, FL 33919, 800-231-0296, http://www.harveysoft.com/.
Disclaimer
Brands and products referenced herein are the trademarks or registered trademarks of their respective holders.

Photos for Use with this Press Release
# # #

Copyright © 2011 Harvey Software, Inc. All rights reserved.