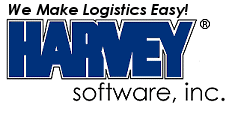 Multi-Carrier Shipping System Maker Reveals Hidden Costs of Free Carrier Provided Shipping Systems

FOR IMMEDIATE RELEASE (08/04/11)

PRESS RELEASE

CONTACT:
Steve Stevenson
Harvey Software, Inc.
800-231-0296
http://www.harveysoft.com/

FORT MYERS, FL – August 4, 2011 – Today, Harvey Software shared information discovered while examining the value of its Computerized Parcel System (CPS™) multi-carrier shipping system compared to some of the underlying costs incurred when a company chooses a free, carrier-provided shipping system. Many companies today want to take advantage of multiple carriers to deliver their packages, but there is a certain attraction to the carrier provided shipping systems. The carriers present these shipping systems as a system provided at no additional cost when the shipper makes a commitment to that carrier. Harvey Software looked into both the direct and indirect costs of using these free systems.

"Many companies today want to take advantage of multiple carriers to deliver their packages. If they use the carrier provided shipping system for each one, the steps to ship a package become spread out both physically and logically, plus getting data to and from the accounting system becomes more complicated. That's one way that the free carrier system will increase the actual shipping costs," said Bob Sansone, Harvey Software's Director of Sales. "But here is an aspect of the free systems that you might not think of right away. When a carrier gives a company the carrier's shipping system, that system is not regarded as just a cost of doing business. It costs the carrier to develop and provide the free shipping system and these costs must be recovered," explained Mr. Sansone. "Sure, the carriers expect to make money from shipping, but they also need enough additional income to pay for the free shipping software. Each aspect of this is certainly reasonable. But we think that when a company is actually paying for shipping software, they should purchase the shipping system that does the most for the company, not the carrier. And doing the most means not just providing shipping choices and an easier workflow, it also carries through to additional negotiating power when working out rate contracts with the carriers," stated Mr. Sansone. "Companies that have changed from the free carrier software to our CPS shipping software tell us their savings include better contracts because the carrier knows they can easily make shipping choices since they are not "locked in" by software to a specific carrier," said Mr. Sansone. "All of these additional savings are definitely there when using a multiple carrier shipping system instead of a free system from a carrier," concluded Mr. Sansone.

About Harvey Software, Inc.
Harvey Software is an established, leading developer of globally ready, multi-carrier shipping software solutions, providing businesses with shipping solutions since 1983. Harvey Software's premium shipping solution, the Computerized Parcel System (CPS™) increases profits, boosts domestic and international shipping efficiency, reduces shipping expenses and eliminates the inefficiencies of single carrier software systems. CPS is a FedEx® Compatible Solution, is UPS Ready®, USPS® certified and works with Internet Postage. CPS can be purchased, downloaded, installed, and supported all over the Internet.

For additional information about this release, contact Steve Stevenson, Harvey Software, Inc., 7050 Winkler Rd. #104, Fort Myers, FL 33919, 800-231-0296, http://www.harveysoft.com/.
Disclaimer
Brands and products referenced herein are the trademarks or registered trademarks of their respective holders.

Photos for Use with this Press Release
# # #

Copyright © 2011 Harvey Software, Inc. All rights reserved.