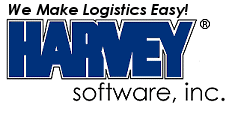 U-PIC and Harvey Software Renew Discounted Parcel Insurance Partnership for Multi-Carrier Shippers

FOR IMMEDIATE RELEASE (08/16/11)

PRESS RELEASE

CONTACT:
Steve Stevenson
Harvey Software, Inc.
800-231-0296
http://www.harveysoft.com/
| | | |
| --- | --- | --- |
| | + | |
FORT MYERS, FL - August 16, 2011 - Harvey Software, Inc. today announced the renewal of their partnership with U-PIC Insurance services. Under the renewed agreement, users of Harvey Software's Computerized Parcel System (CPS™) will continue to be able to purchase U-PIC's insurance products for any of their FedEx, UPS and USPS shipments. U-PIC insurance saves CPS users with discounted, alternate choices compared to the carrier's parcel insurance offerings. Customers also enjoy the benefit of saving time since the integration of U-PIC's insurance offerings is built directly in to Harvey Software's CPS multi-carrier shipping system. To further highlight the partnership renewal, Harvey Software is featuring U-PIC as its Featured Certified Business Partner for August, 2011.

"We are proud to have U-PIC's package insurance offering integrated with Harvey Software's CPS as it allows the users to acquire the benefits of saving time and money," said Michele Marasca, U-PIC's director of marketing. "With U-PIC's discounted insurance rates, your packages are covered at a fraction of the cost, enabling you to ship your packages with confidence and ease," stated Ms. Marasca.

"The integration of U-PIC's third party parcel insurance into our CPS multi-carrier shipping system has been a great decision for our companies and our customers," said Terry Kennedy, Harvey Software's VP of Alliance Marketing. "Users of our CPS shipping software are always looking for that edge to save time and money in their shipping. U-PIC can help them save up to 85% on their parcel insurance costs. Combine this with the savings already offered by our CPS shipping software and our customers are going to see significant changes in their bottom line. We are excited to highlight U-PIC as our Featured Certified Business Partner for the month of August," explained Mr., Kennedy.

About U-PIC

For the past 20 plus years, U-PIC has been providing package insurance at a discounted rate, saving customers thousands of dollars per year. This allows customers to secure the value of their goods being shipped at a fraction of the cost than what the carriers charge. U-PIC not only offers low competitive rates, but state-of-the-art methods of purchase, reporting, claims filing and premium payment. And, claims are paid within 7-10 business days. U-PIC maintains a friendly staff of dedicated Claims Agents with years of claims experience, ready to assist with any questions along the way. U-PIC's goal is to make any claims experience as fast and painless as possible. Ship with your carrier of choice and insure with U-PIC.


About Harvey Software, Inc.
Harvey Software is an established, leading developer of globally ready, multi-carrier shipping software solutions, providing businesses with shipping solutions since 1983. Harvey Software's premium shipping solution, the Computerized Parcel System (CPS™) increases profits, boosts domestic and international shipping efficiency, reduces shipping expenses and eliminates the inefficiencies of single carrier software systems. CPS is a FedEx® Compatible Solution, is UPS Ready®, USPS® certified and works with Internet Postage. CPS can be purchased, downloaded, installed, and supported all over the Internet.

For additional information about this release, contact Steve Stevenson, Harvey Software, Inc., 7050 Winkler Rd. #104, Fort Myers, FL 33919, 800-231-0296, http://www.harveysoft.com/.
Disclaimer
Brands and products referenced herein are the trademarks or registered trademarks of their respective holders.

Photos for Use with this Press Release
# # #

Copyright © 2011 Harvey Software, Inc. All rights reserved.