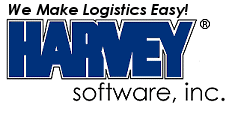 Powerful Tools in Multi-Carrier Shipping System Enable Fast Package Processing

FOR IMMEDIATE RELEASE (08/23/11)

PRESS RELEASE

CONTACT:
Steve Stevenson
Harvey Software, Inc.
800-231-0296
http://www.harveysoft.com/

FORT MYERS, FL— August 23, 2011 – Today, Harvey Software, Inc. shared information regarding the rapid package processing speed possible with CPS shipping software, their industry-leading multi-carrier shipping system. Their software combines several powerful features to enable a shipper to select the best shipping method for a package and complete all the steps necessary to ship it in just seconds.

"Our CPS software allows a user to move through a large number of packages very rapidly," said Bob Sansone, Harvey Software's Director of Sales. "With the number of features CPS offers, it can sound like a complicated program to use. But all of those features are working together simultaneously and seamlessly. The result is customers who ship hundreds and thousands of packages a day. Connect CPS to your shipping data, use a compatible scale and shipping label printer, and the CPS user needs only a couple of keystrokes in order to get a package processed and shipping label printed," explained Mr. Sansone. "In addition to connecting to your data, CPS provides great tools to find the best carrier and service for every package and even for packages requiring delivery by a specific date. Plus, CPS has address verification to help ensure the package can be delivered. All of this works in just seconds, so the processing is incredibly efficient," continued Mr. Sansone.

"Many people already know how much money they can save on their shipping costs by using CPS as their shipping software. Some may not know how much of their valuable time it can save as well. We encourage businesses to take a look at the amount of time per package they are spending to get it shipped. CPS can reduce that time by simplifying things for the user," concluded Mr. Sansone..

About Harvey Software, Inc.
Harvey Software is an established, leading developer of globally ready, multi-carrier shipping software solutions, providing businesses with shipping solutions since 1983. Harvey Software's premium shipping solution, the Computerized Parcel System (CPS™) increases profits, boosts domestic and international shipping efficiency, reduces shipping expenses and eliminates the inefficiencies of single carrier software systems. CPS is a FedEx® Compatible Solution, is UPS Ready®, USPS® certified and works with Internet Postage. CPS can be purchased, downloaded, installed, and supported all over the Internet.

For additional information about this release, contact Steve Stevenson, Harvey Software, Inc., 7050 Winkler Rd. #104, Fort Myers, FL 33919, 800-231-0296, http://www.harveysoft.com/.
Disclaimer
Brands and products referenced herein are the trademarks or registered trademarks of their respective holders.

Photos for Use with this Press Release
# # #

Copyright © 2011 Harvey Software, Inc. All rights reserved.