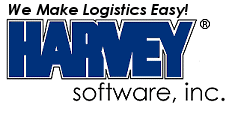 Multi-Carrier Shipping System Reduces Online Retailers' Lost Sales Due to Surprise Shipping Charges

FOR IMMEDIATE RELEASE (08/24/11)

PRESS RELEASE

CONTACT:
Steve Stevenson
Harvey Software, Inc.
800-231-0296
http://www.harveysoft.com/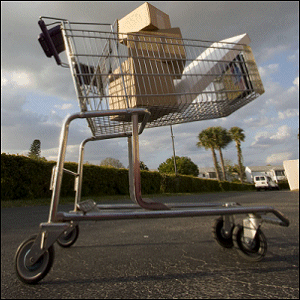 Photo By: James Hamilton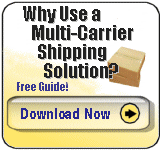 FORT MYERS, FL— August 24, 2011 – Today, Harvey Software, Inc. announced how they can help internet retailers reduce abandoned online shopping carts. Online shoppers abandon as many as 59% of shopping carts, a 25% increase over previous years and due in part to unexpectedly high shipping charges that appear at the end of the order process. With the increase in abandoned carts, it becomes increasingly important for online merchants to be competitive with their shipping offers.

"Consumers are more savvy about their online purchasing and they really dislike surprise shipping charges at the end of an order. We believe that online merchants are losing sales if they are not taking shipping out of the equation," said Bob Sansone, Director of Sales at Harvey Software, Inc. "We encourage online retailers to display shipping costs that allow them to compete locally as well as nationally. Studies show that online consumers are very sensitive to shipping costs and are more likely to abandon an order at the shopping cart and take their business elsewhere when presented with shipping costs that price the order above those charged at the local brick and mortar store," stated Mr. Sansone.

"Using actual shipping costs leads directly to charging more to customers who are farther away, and this turns a company into more of a regional business than a national business. That's like walking into a store and being asked where you live before you can get a price. It's a quick way to turn off sales. Flat rate shipping offers allows shipping costs to be displayed earlier in the sales transaction," stated Mr. Sansone. "To strategically use flat rate shipping offers, retailers need to know their average shipping cost per package. Our CPS shipping software tracks those averages. CPS users can see that data organized by each carrier or by overall averages. Users can also see the average cost per pound. This data is crucial when determining how much to charge for flat rate shipping or even when "Free Shipping" promotions can be offered," explained Mr. Sansone.

"After establishing a flat rate shipping structure, free shipping offers become a promotional option for your marketing strategy. Consumers are starting to expect free shipping offers around the holidays, and that is one of the most important times for businesses to stay competitive. By knowing average shipping costs, retailers can more easily determine their true cost of these offers, and that allows them to maximize their profits during peak shopping seasons," Mr. Sansone concluded.

Harvey Software's research on flat rate and free shipping offers is detailed in their "Internet Retailer's Guide to Reducing Shopping Cart Abandonment." It can be found at the HarveySoft.com homepage by clicking on "Reduce Shopping Cart Abandonment."

About Harvey Software, Inc.
Harvey Software is an established, leading developer of globally ready, multi-carrier shipping software solutions, providing businesses with shipping solutions since 1983. Harvey Software's premium shipping solution, the Computerized Parcel System (CPS™) increases profits, boosts domestic and international shipping efficiency, reduces shipping expenses and eliminates the inefficiencies of single carrier software systems. CPS is a FedEx® Compatible Solution, is UPS Ready®, USPS® certified and works with Internet Postage. CPS can be purchased, downloaded, installed, and supported all over the Internet.

For additional information about this release, contact Steve Stevenson, Harvey Software, Inc., 7050 Winkler Rd. #104, Fort Myers, FL 33919, 800-231-0296, http://www.harveysoft.com/.
Disclaimer
Brands and products referenced herein are the trademarks or registered trademarks of their respective holders.

Photos for Use with this Press Release
# # #

Copyright © 2011 Harvey Software, Inc. All rights reserved.